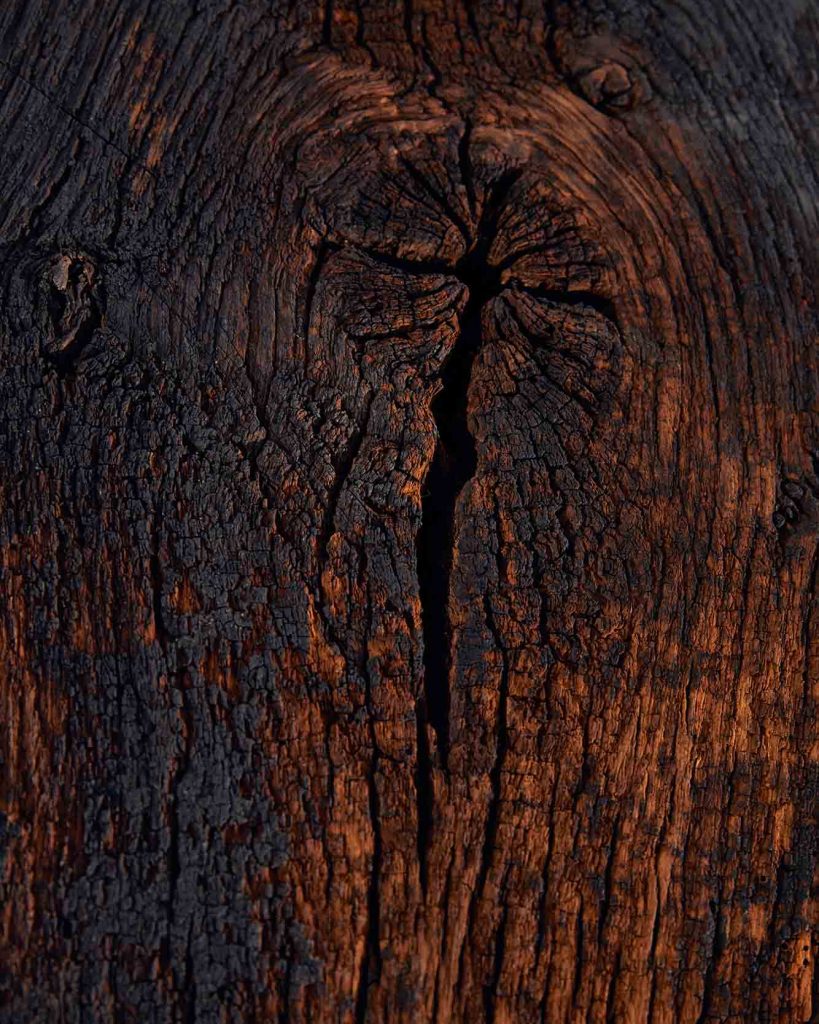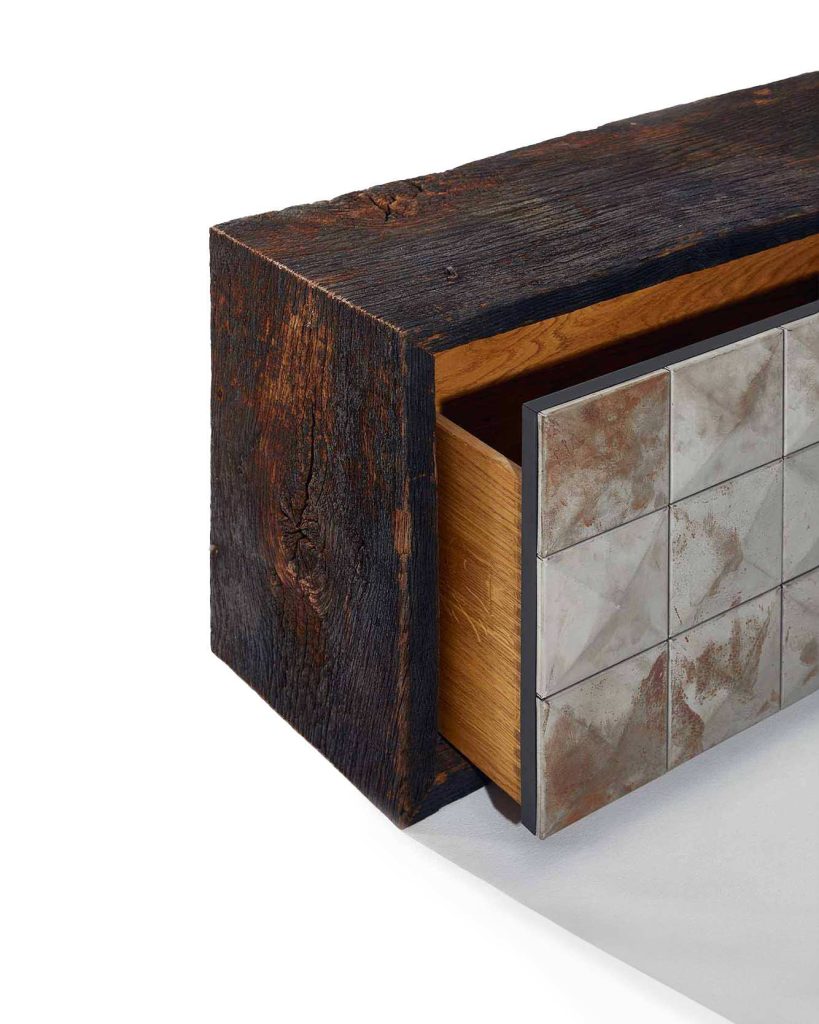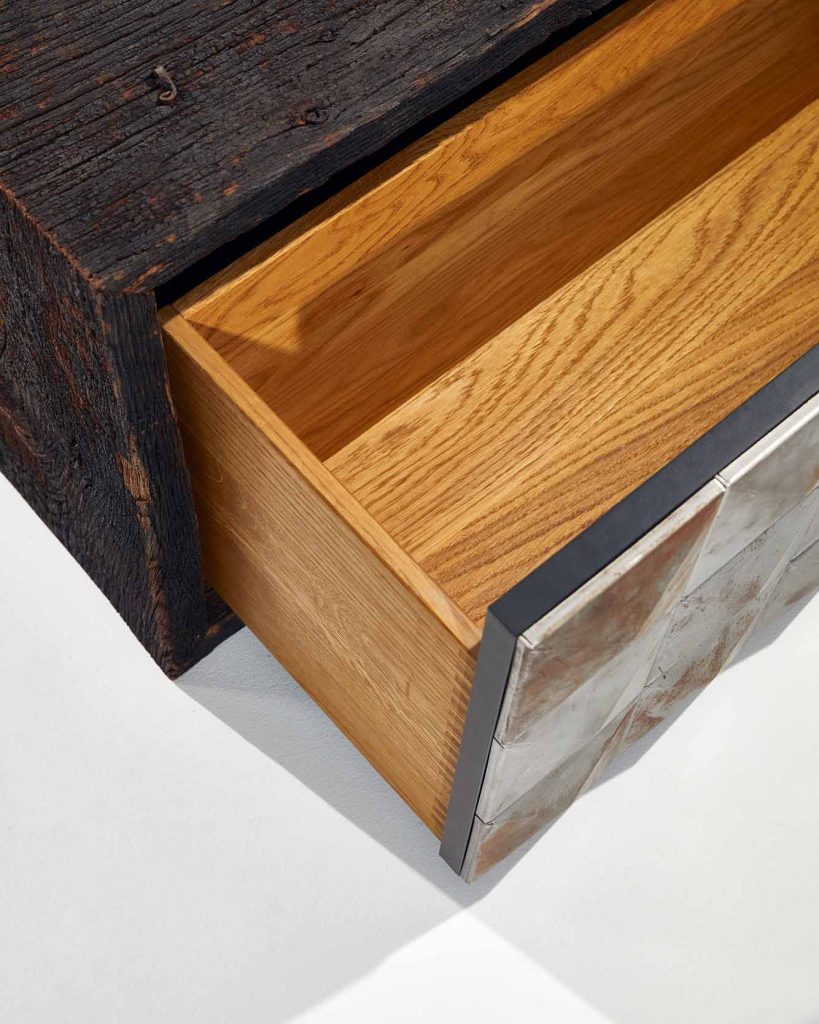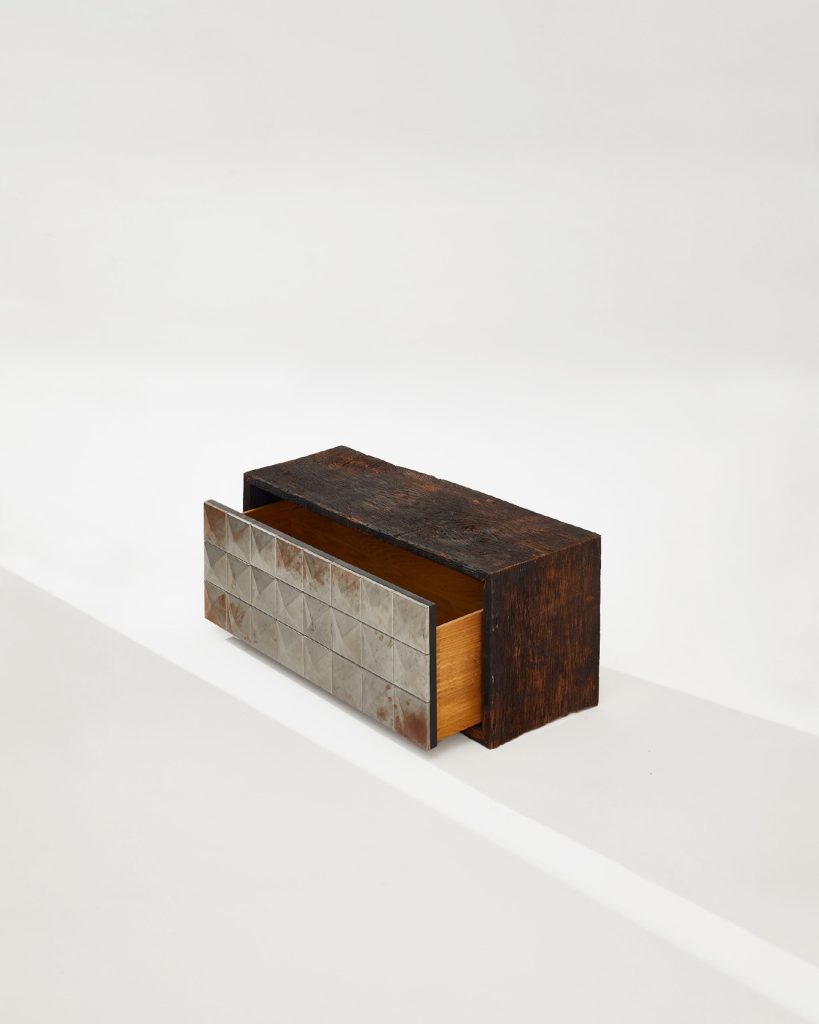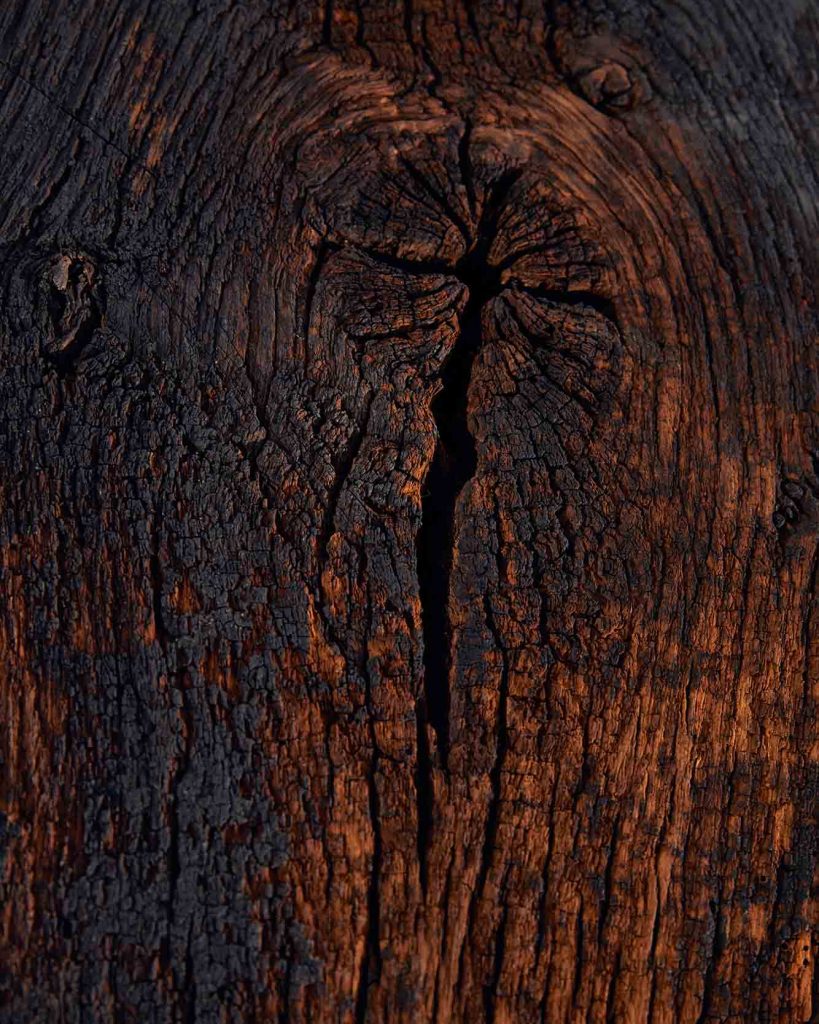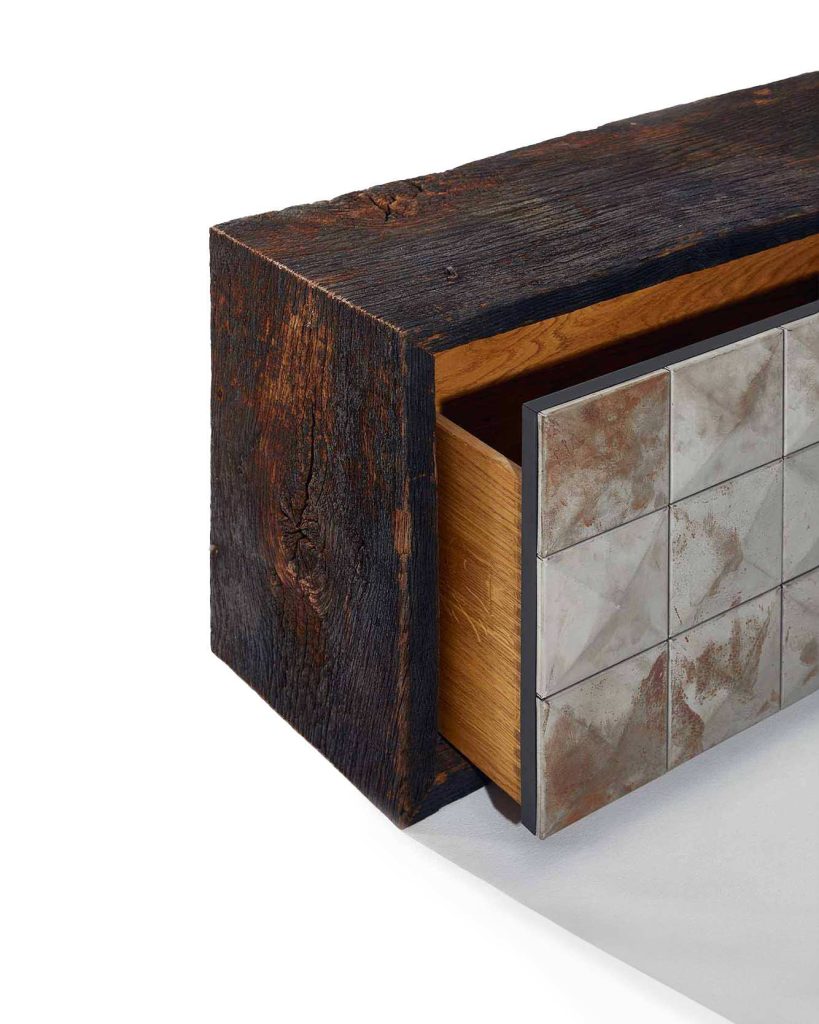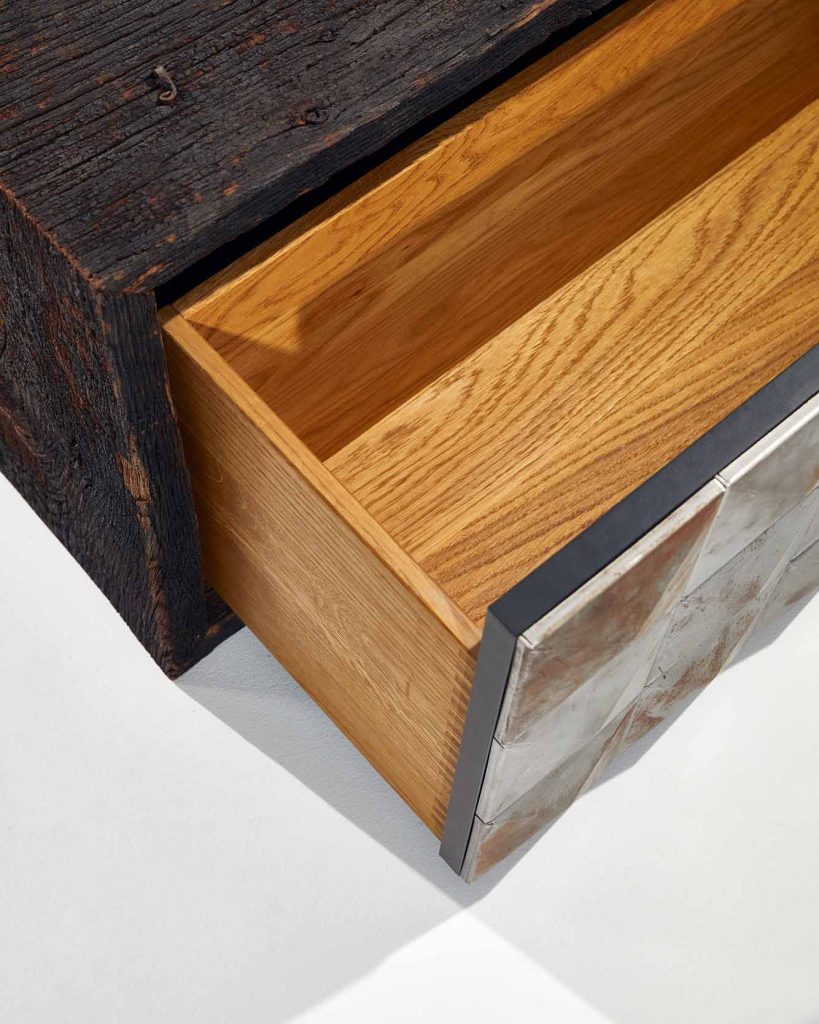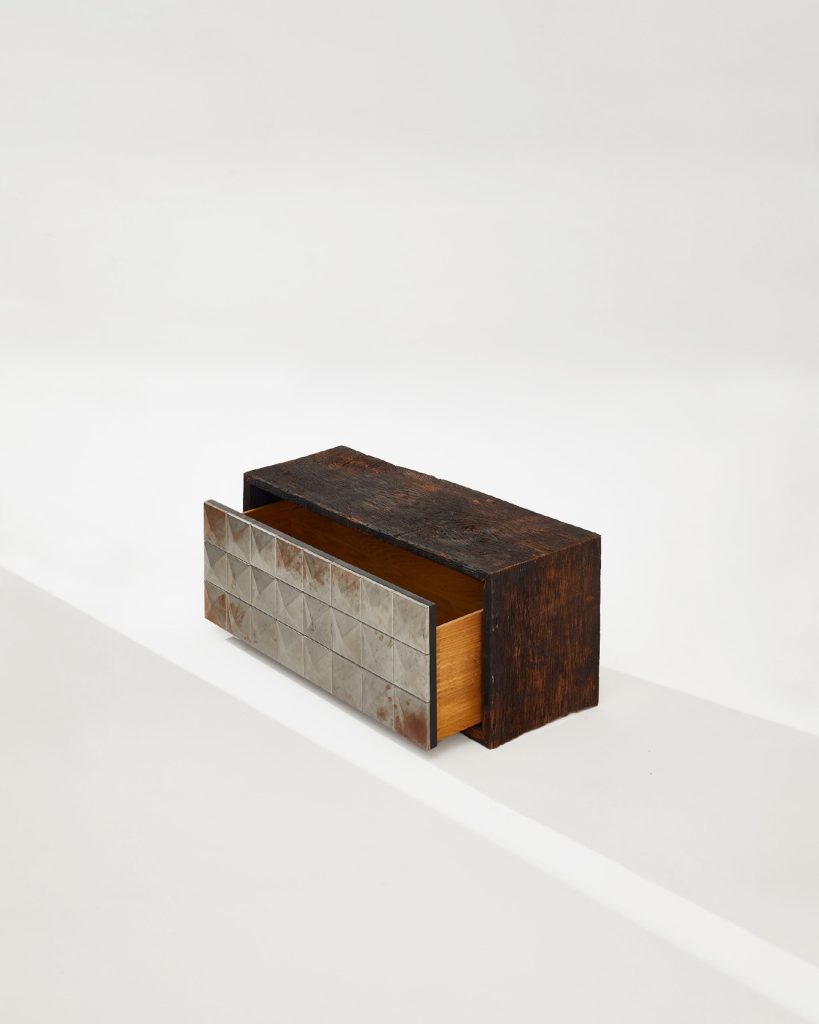 VAREL Lowboard
5.000,00

€
Delivery time: 5-7 days**
VAREL lowboard is an intoxicatingly noble, first-class handcrafted unique piece of design furniture. The hanseatic queen of drawer chests.
Product Details
Product Description

The origin, materiality and aesthetics of a 4-metre-long oak plank from a historic high moorland jetty give the idea for LOWBOARD VAREL. Seamlessly crafted from this original wooden plank, the body retains its organic beauty and the hand-forged nails. Original post caps made of raw steel shape the front of the tip-on drawer made of fine oak veneer and finger-jointed. The plank is manually brushed and colourlessly oiled, the steel front clearly lacquered. VAREL should be attached to the wall at the back.

Available Colors

Body: over 100-years old, reclaimed oak
Front: oxidized steel caps

Materials

Wooden carcass: historic oak plank from North German high moorland, brushed and colourlessly oiled.
Drawer front: raw steel, sea air patinated and clear lacquered.
Tip-on drawer made of colourless lacquered oak veneer and finger jointing

Dimensions

H x W x D: 47 x 109 x 37 cm
Weight: 50 kg

Availability

This is a unique piece, only one exists worldwide. A signed certificate of authenticity is enclosed with the order.

Downloads

Please reach out to [email protected].

Delivery

** for deliveries within Germany, delivery times can be found on our Shipping Information page.
This item will be shipped with a freight forwarding company.