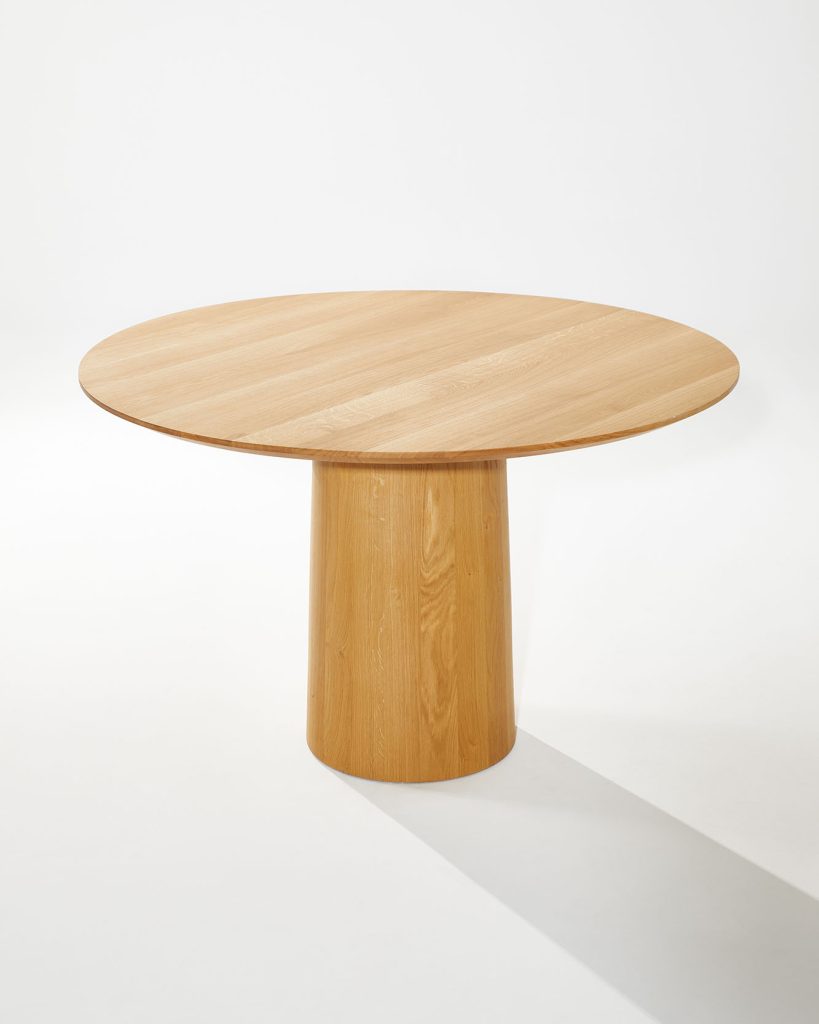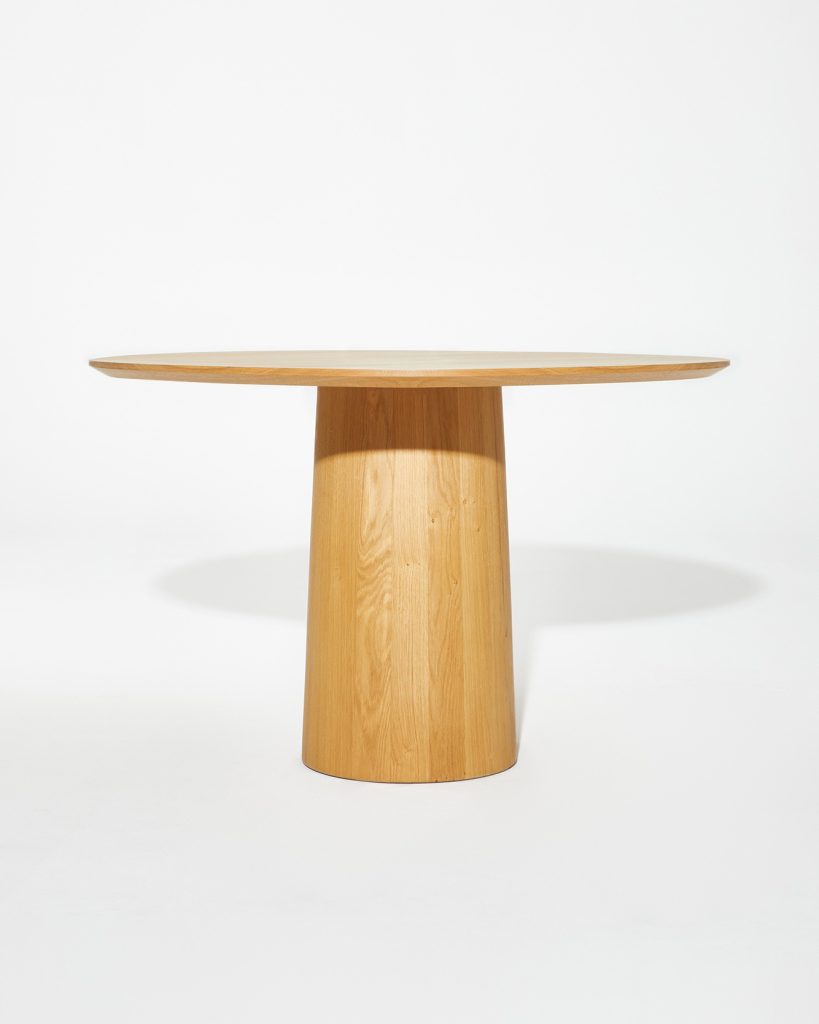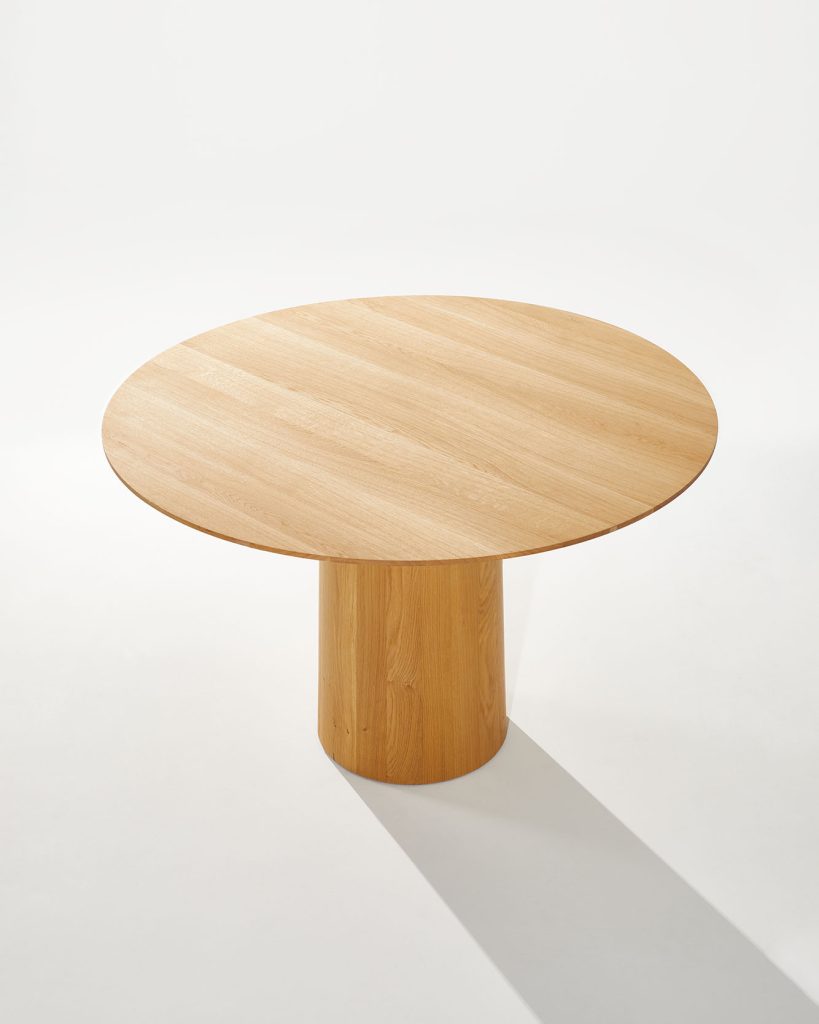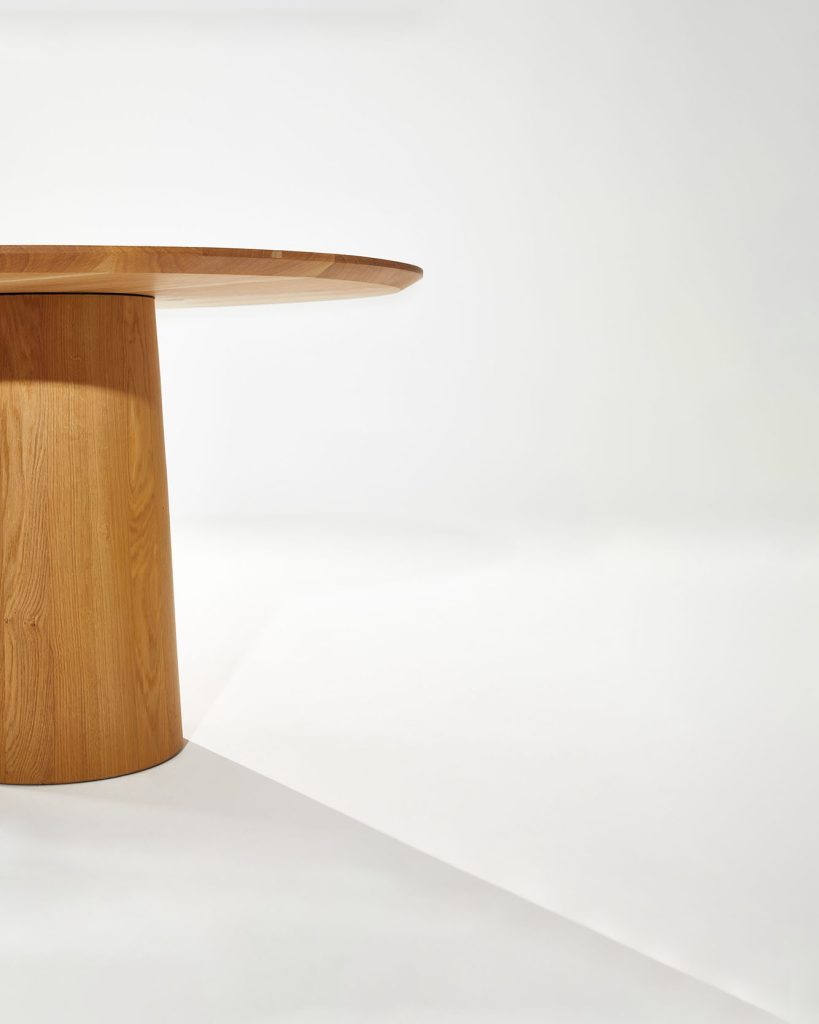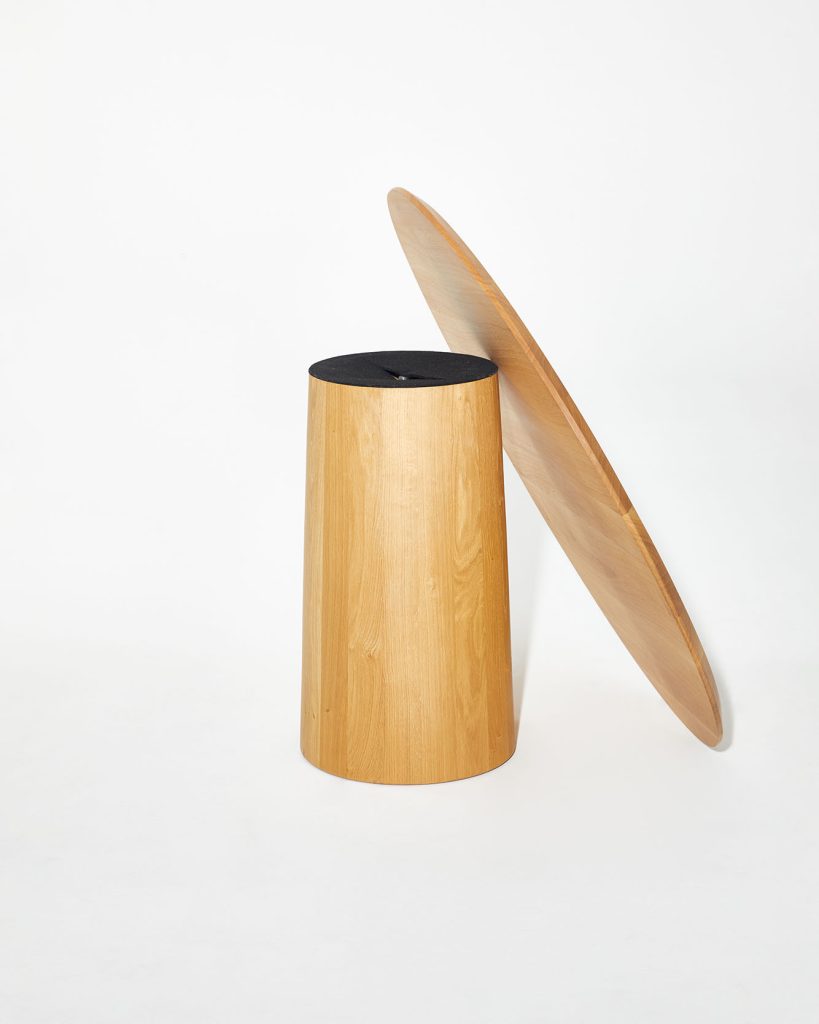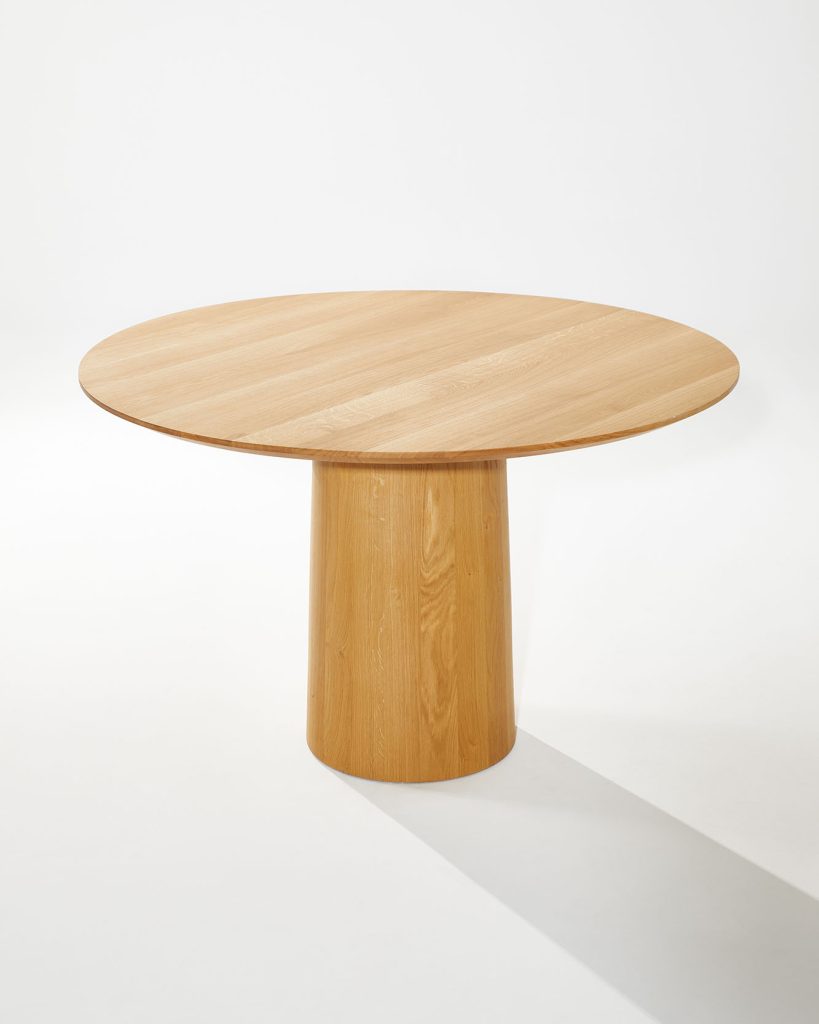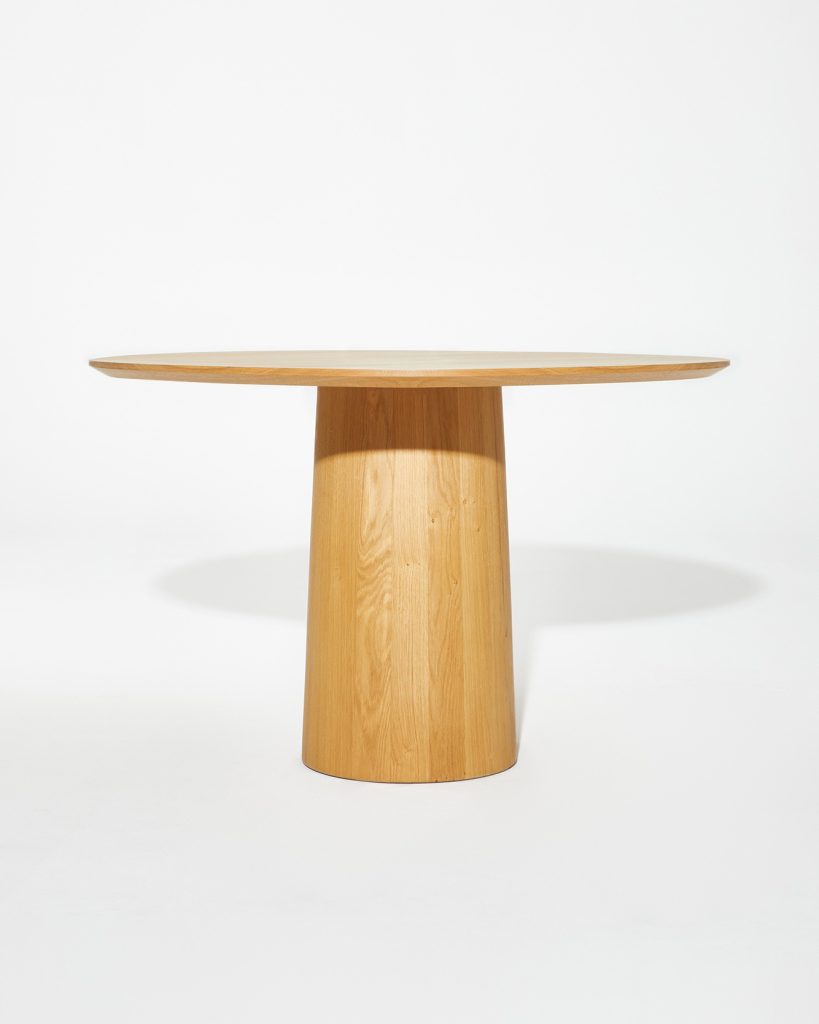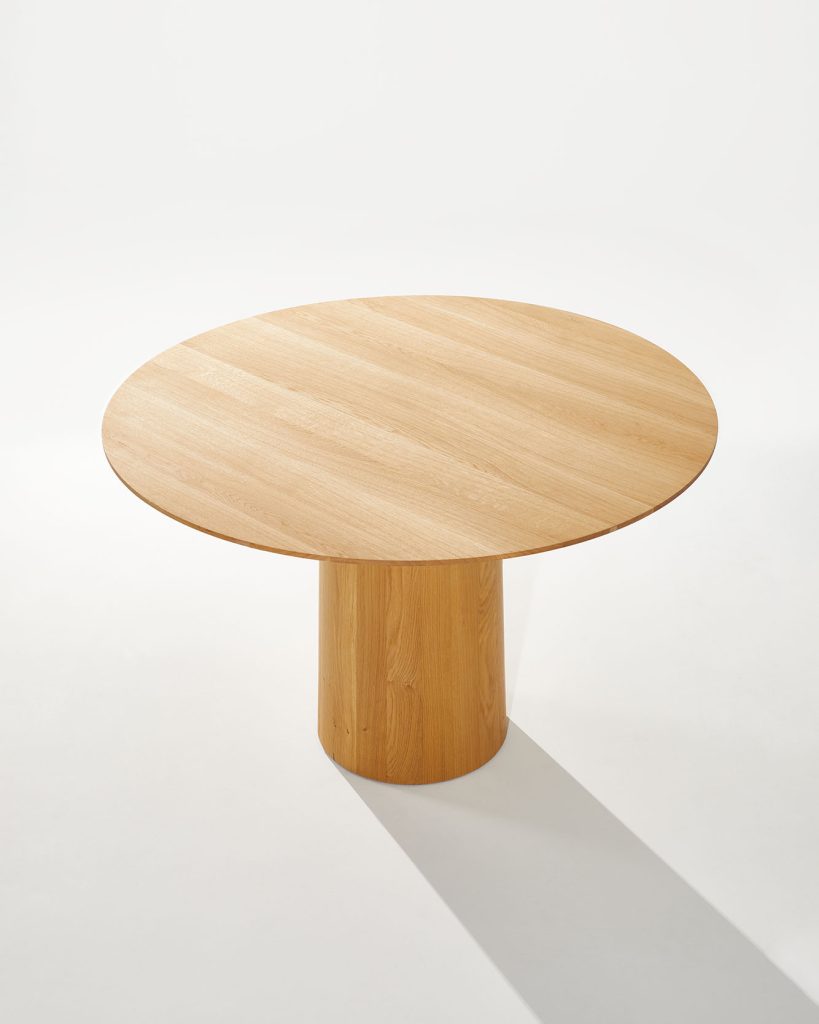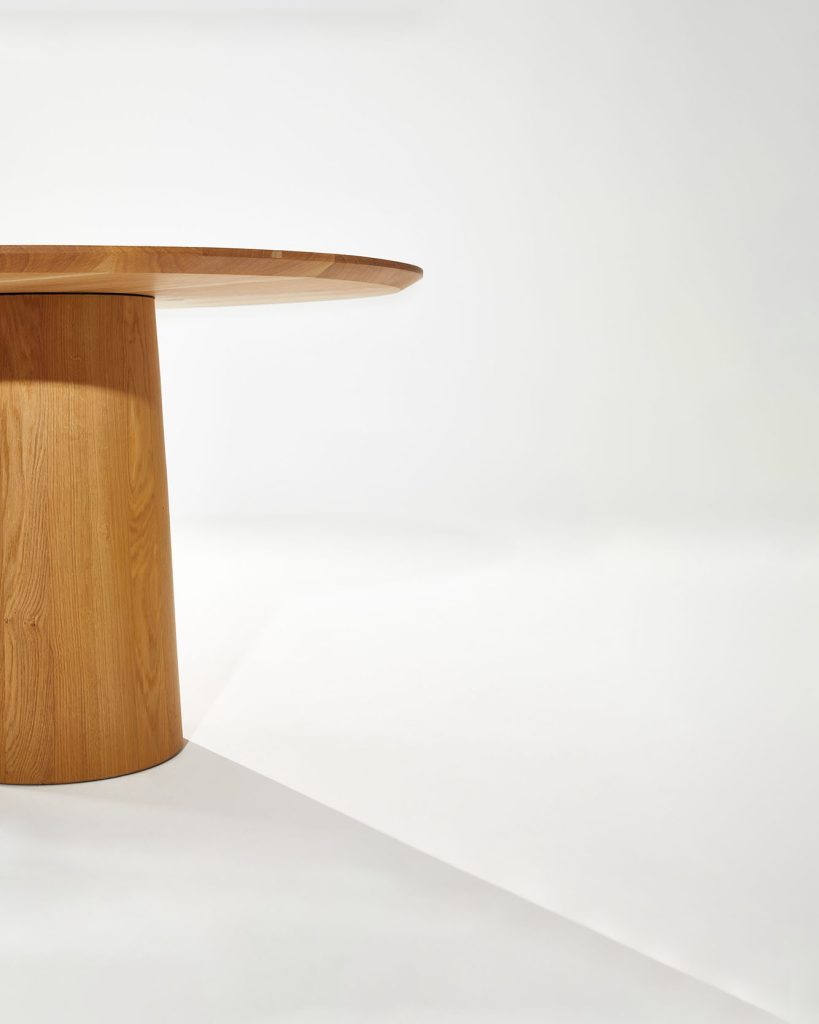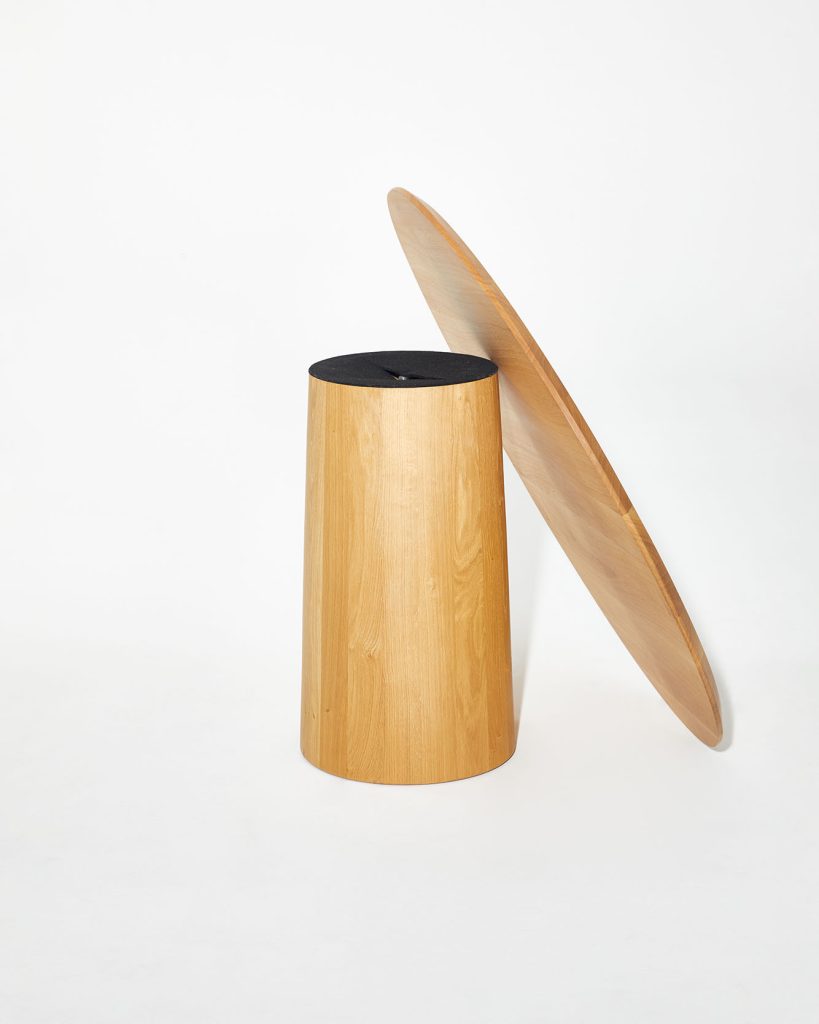 MUSHROOM-FS Dining Table
2.800,00

€
Delivery time: 21-25 days**
Product Details
Product Description

Traditional cooperage skills give the idea for MUSHROOM-FS. The grounded cone and the floating top with a span of 120 cm and an edge that tapers to 25 mm are an exciting contrast. 18 staves without knots are made individually in barrel construction and then turned by hand to form the round cone. The oak table is finally sanded and oiled. Its top rests in the shadow gap on the cone. Weights in the cone ensure stability and stability. Top and cone are reversibly screwed together. The MUSHROOM-FS dining table is also available as the MUSHROOM-PS side table.

Available Colors

Oak wood, natural finish and matt oiled
Oak wood, black stained and matt oiled

Materials

Oak planks, handpicked, perfectly grained, from sustainable forestry in Germany. Powder-coated steel construction inside the base.
Burr strips on the underside of the table counteract warping of the solid wood tabletop.

Dimensions

H x W x D: 74 x 120 x 120 cm
Weight: 75 kg

Availability

There are 50 numbered pieces per colour available worldwide. A signed certificate of authenticity is included with every order.

Downloads

Please reach out to [email protected]

Delivery

** for deliveries within Germany, delivery times can be found on our Shipping Information page.
This item will be shipped with a freight forwarding company.