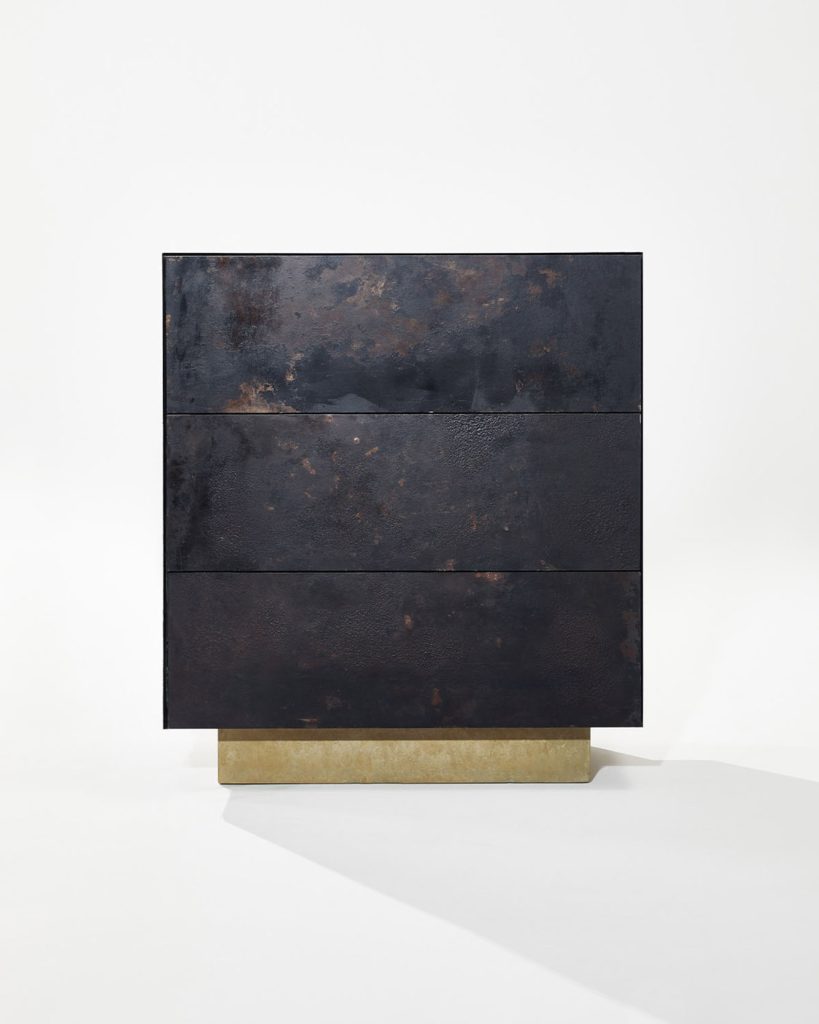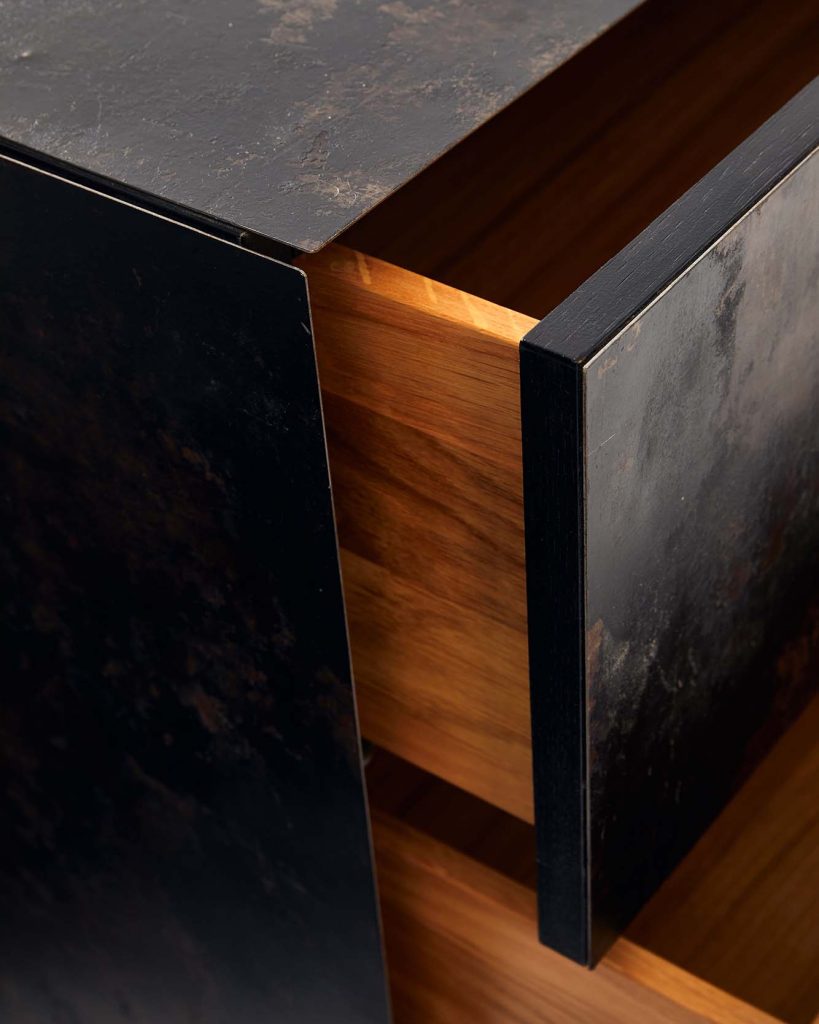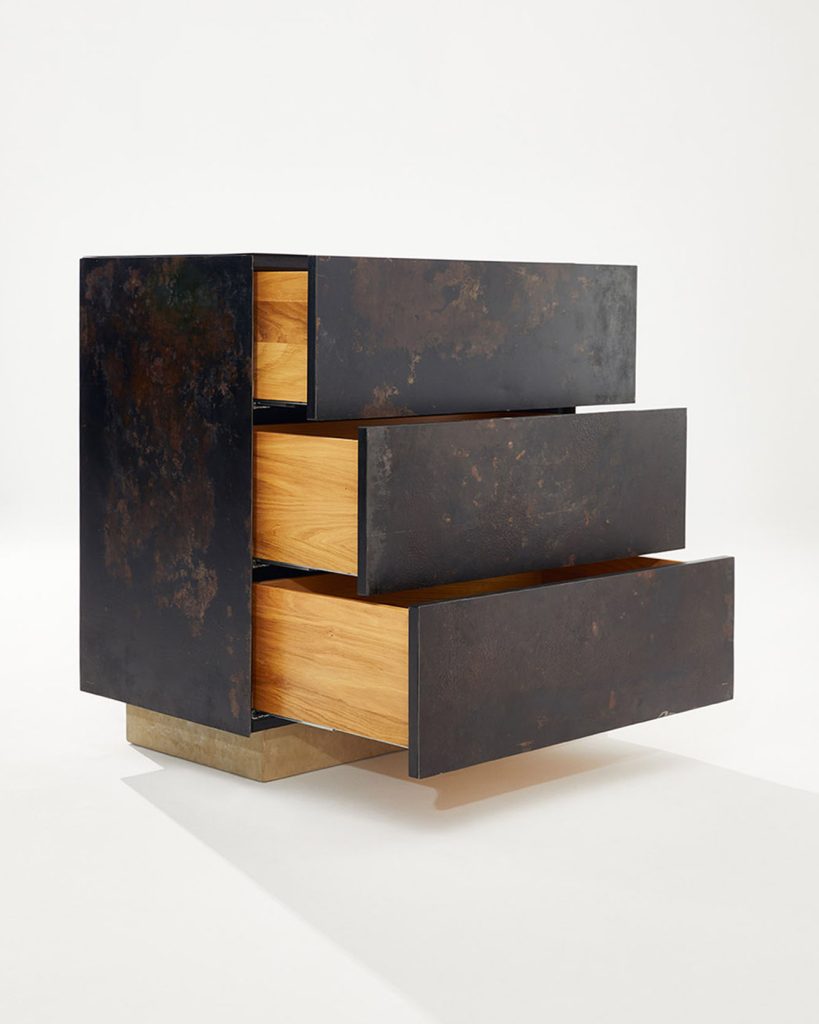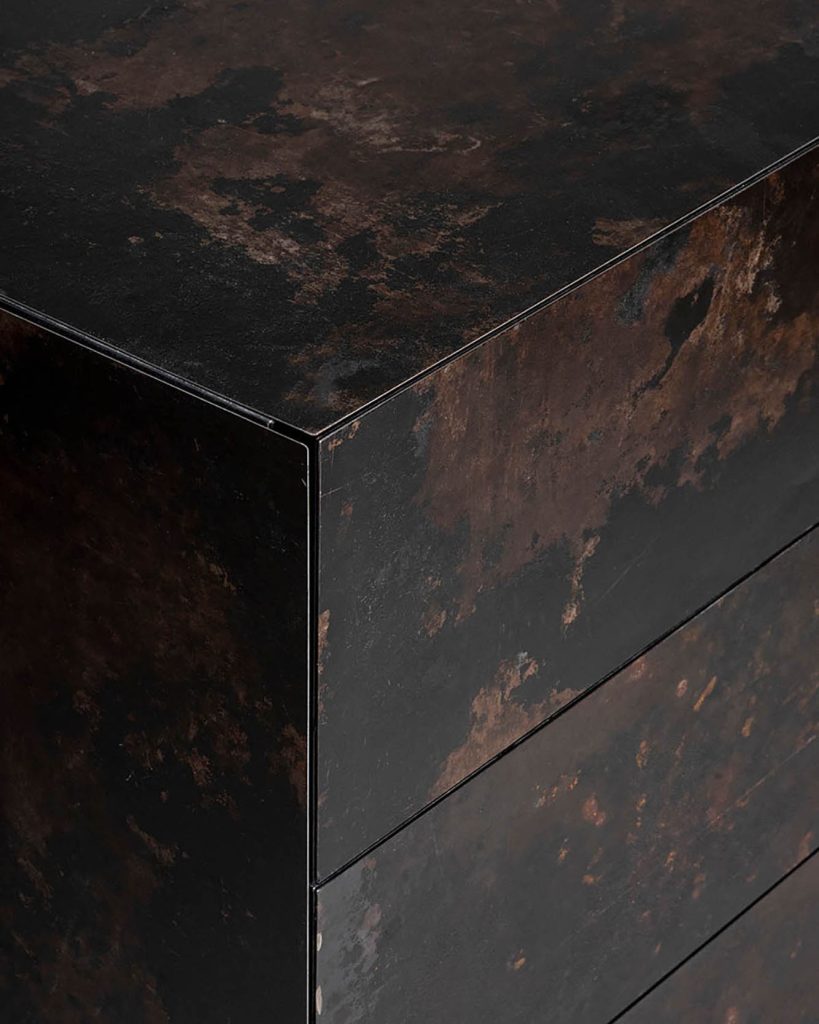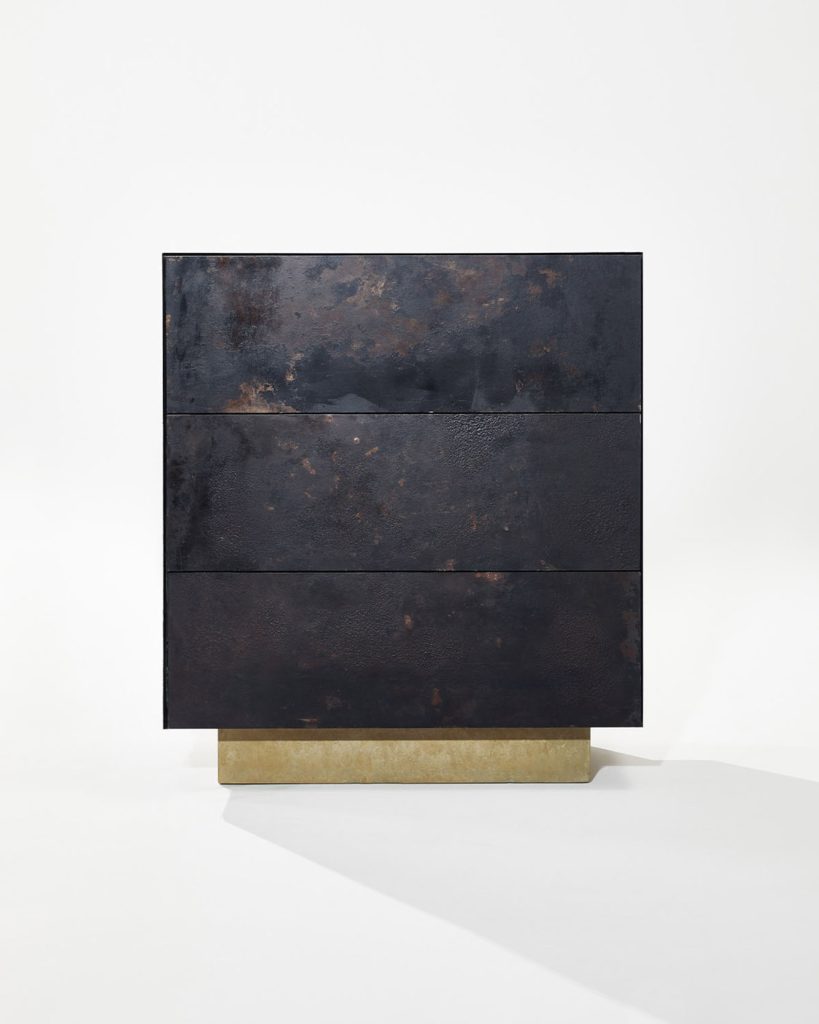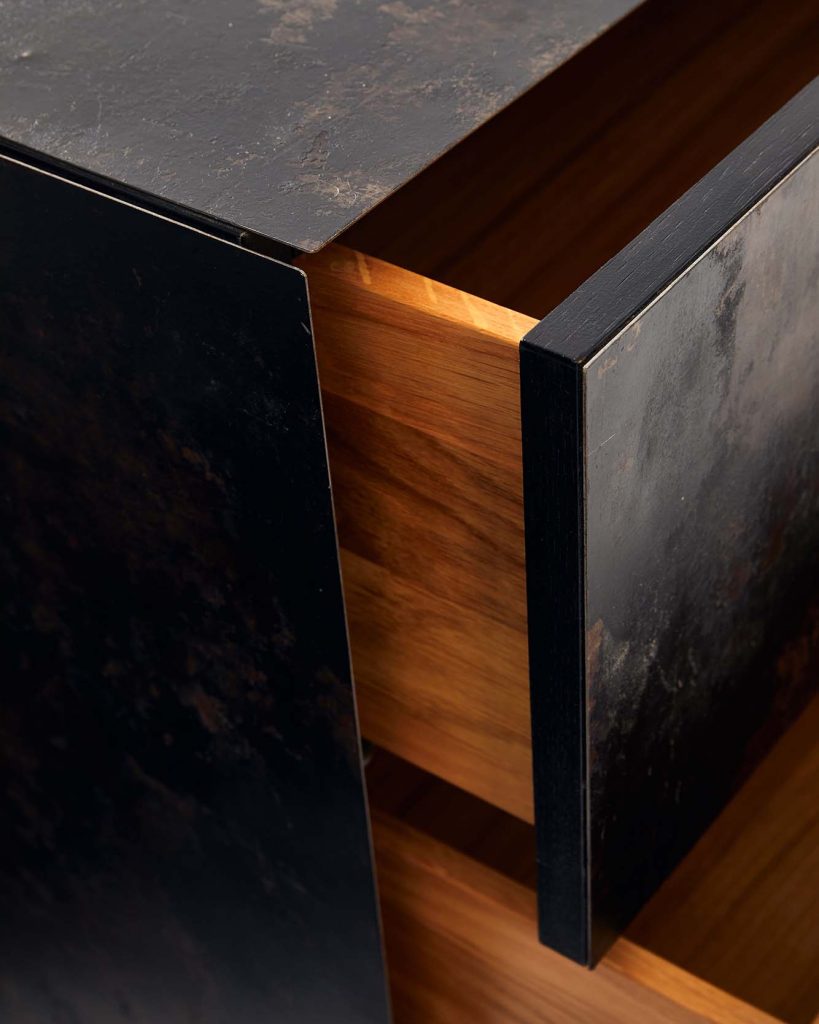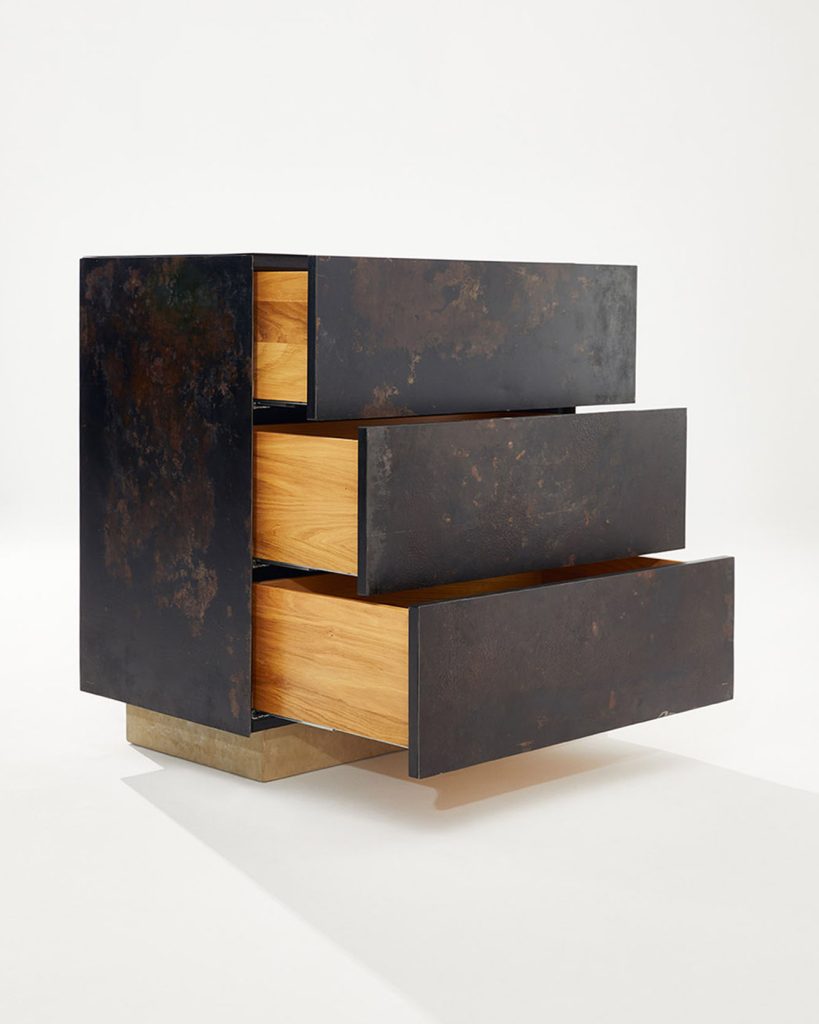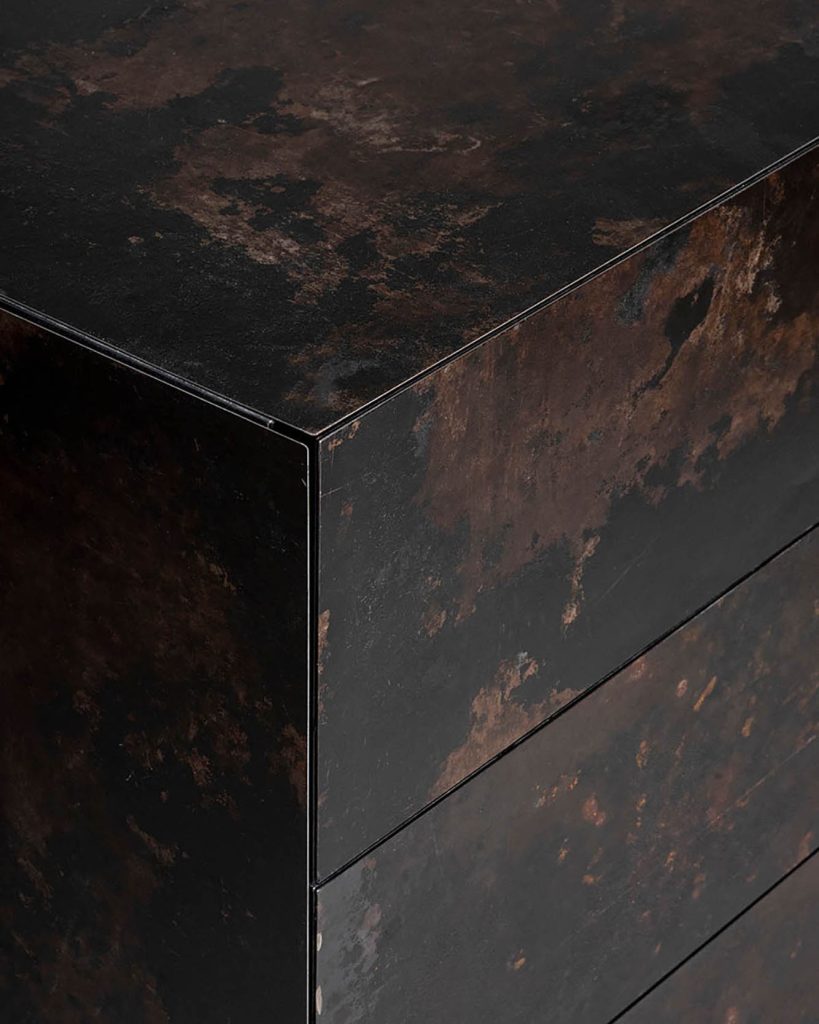 HAMBURG Dresser
8.000,00

€
Delivery time: 5-10 days**
HAMBURG dresser is intoxicatingly noble and stunningly handcrafted; a highborn piece of designer furniture. The Hanseatic chest-of-drawers queen. Encased in age-old, mystically shimmering metal baking sheets. At her feet, a plinth of polished concrete.
Choose Color

:

nebula brown
Product Details
Product Description

HAMBURG dresser, a chest-of-drawers and exclusive emotional experience. Uniquely designed by Daniel Heilig using historic, seafaring, heat-patinaed biscuit trays; three spacious soft closing drawers and concrete plinth

Available Colors

Body: lava black, amber gold, walnut brown iridescent
Concrete base: Champagne
Drawers inside: Oiled oak

Materials

Made of five millimetre thick coated MDF. Completely encased with heat-patinated, antique metal baking sheets. Real oak veneer lines the soft closing drawers. A plinth made of high-density, diamond polished concrete.

Dimensions

H x W x D: 85 x 76 x 46 cm
Weight: 120 kg

Availability

This is a unique piece, only one exists worldwide. A signed certificate of authenticity is enclosed with the order.

Downloads

Please reach out to [email protected]

Delivery

** for deliveries within Germany, delivery times can be found on our Shipping Information page.
This item will be shipped with a freight forwarding company.