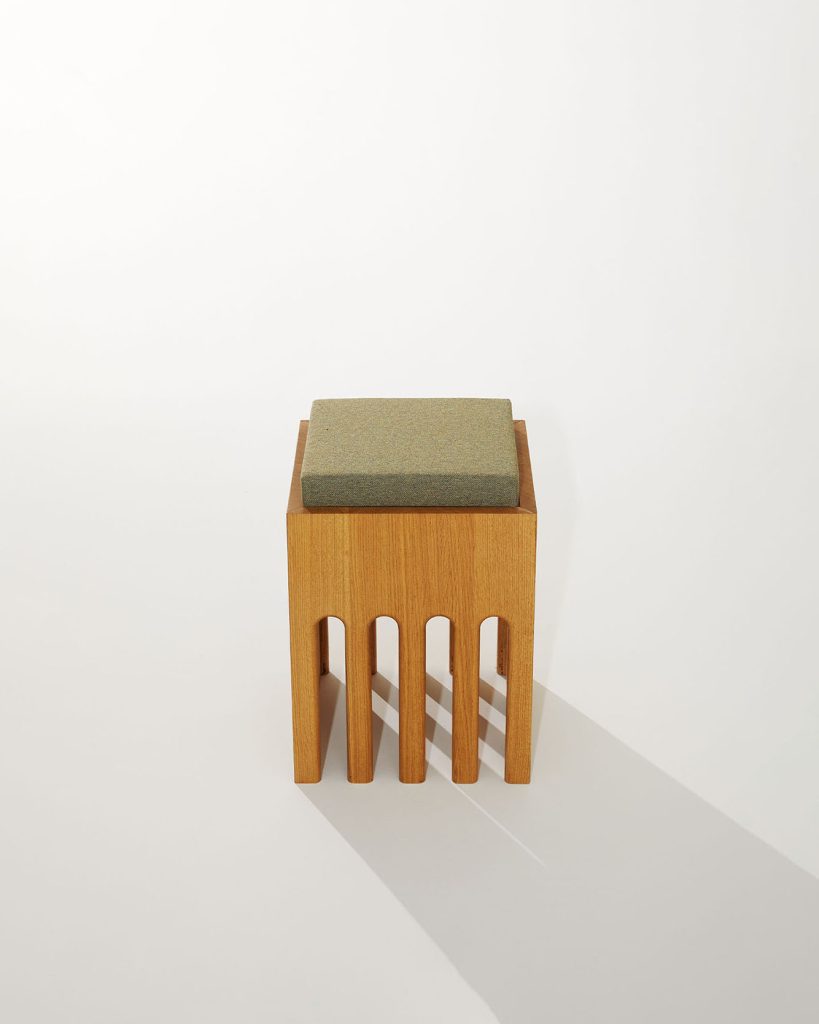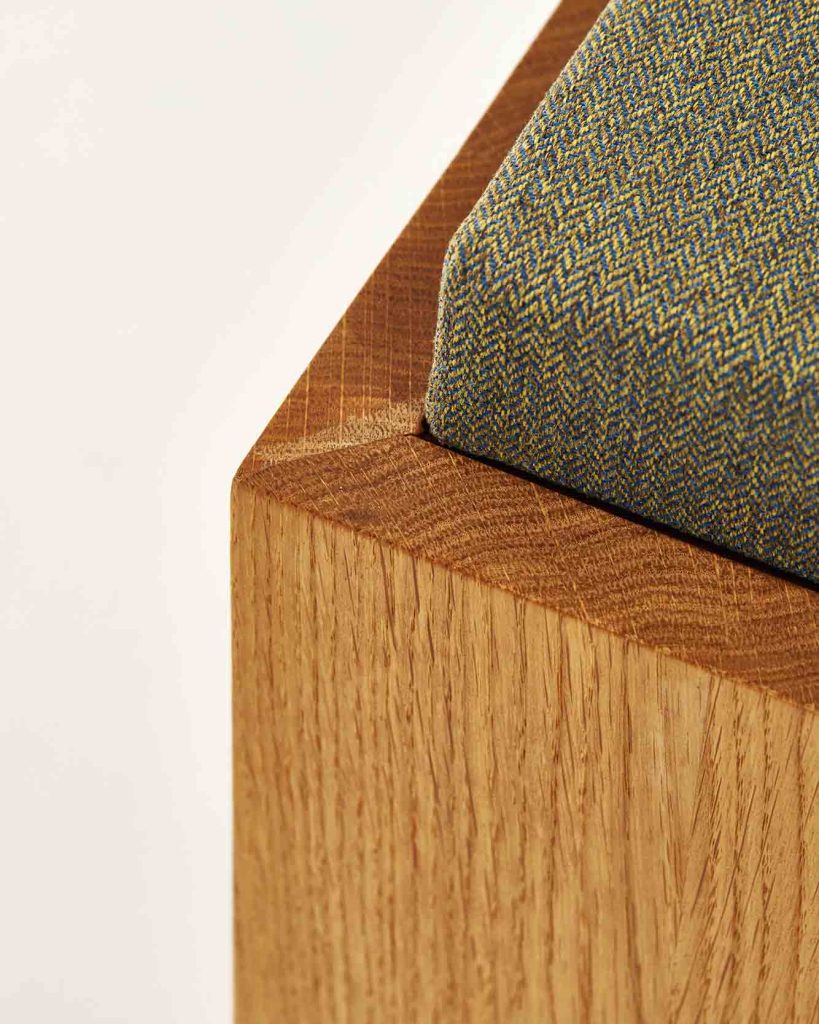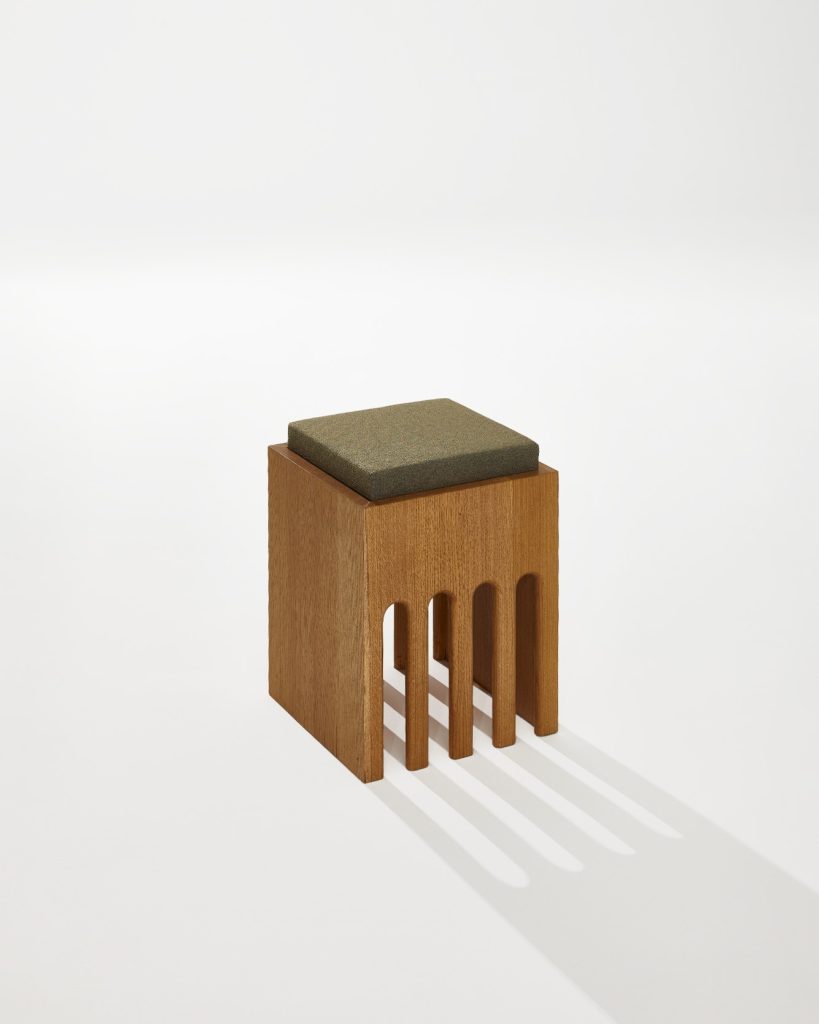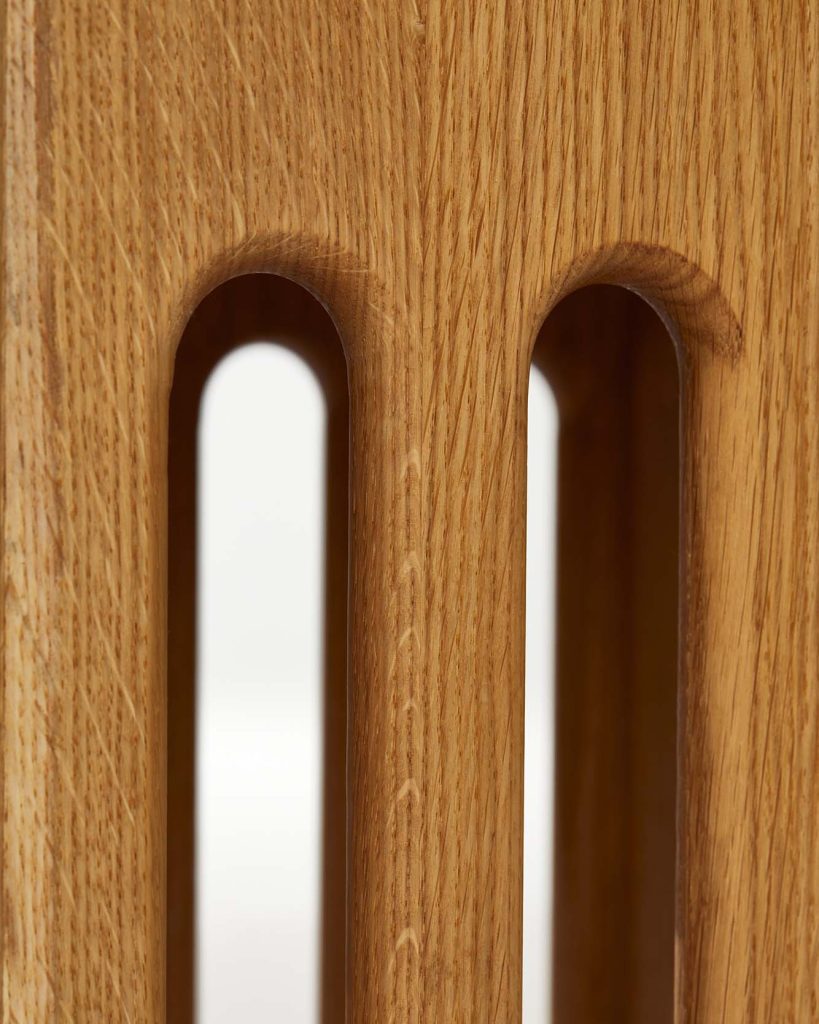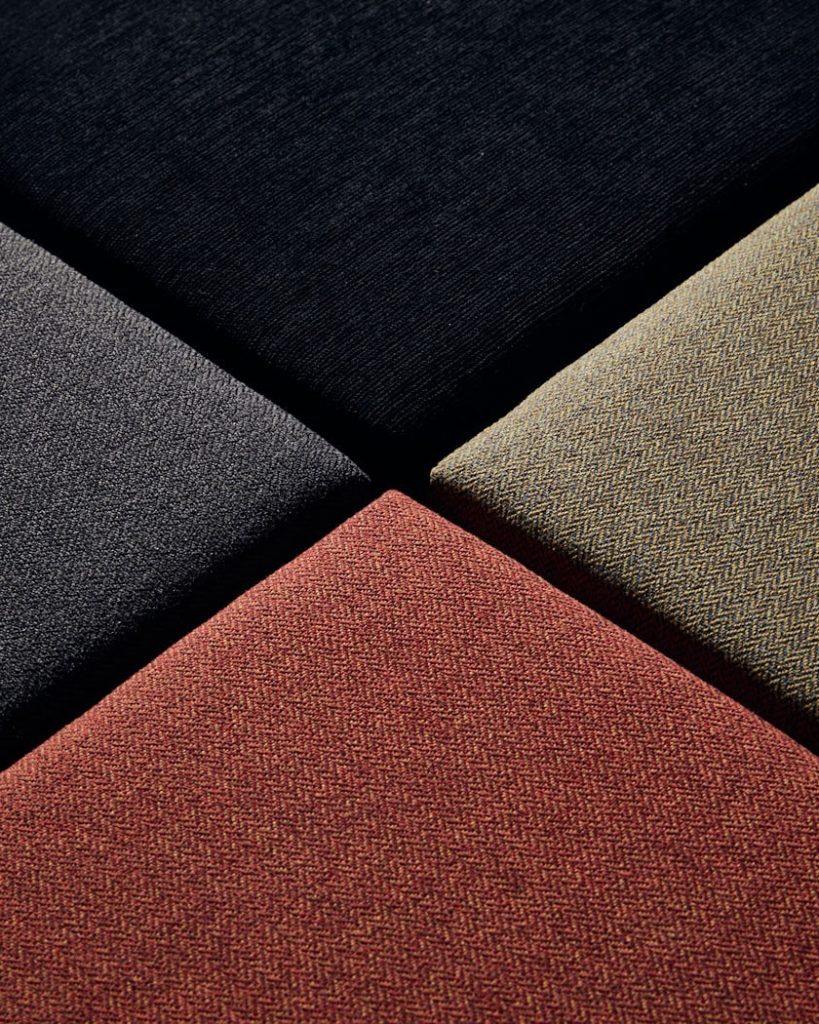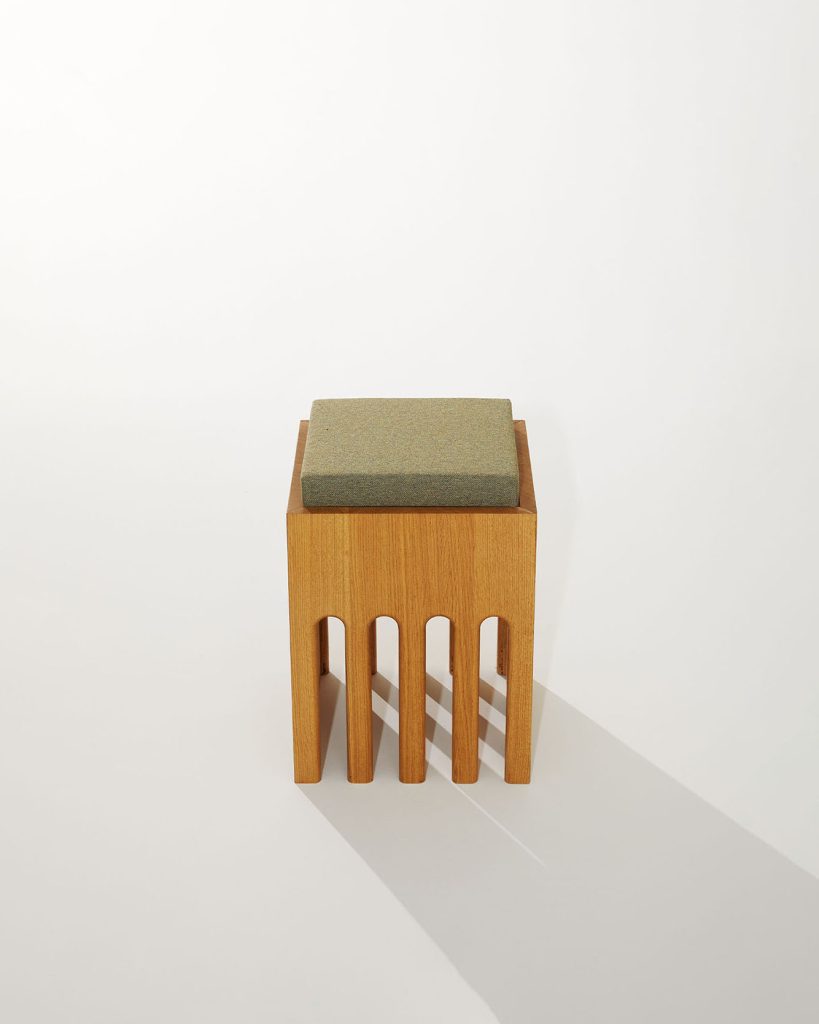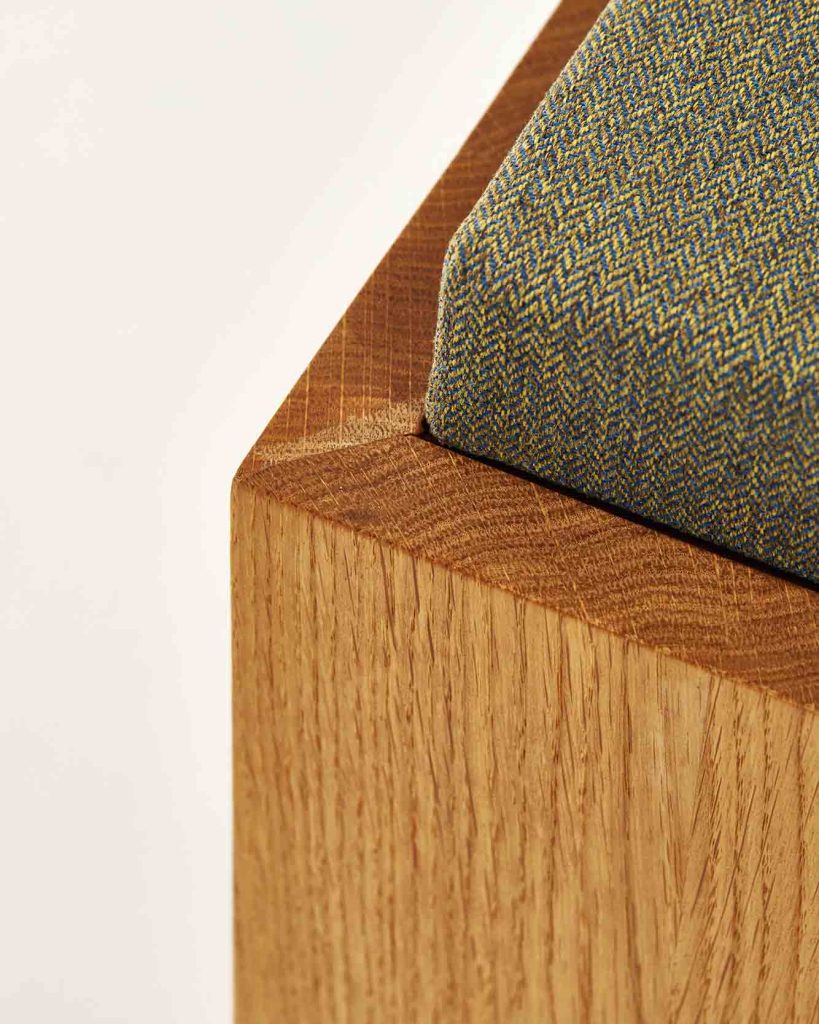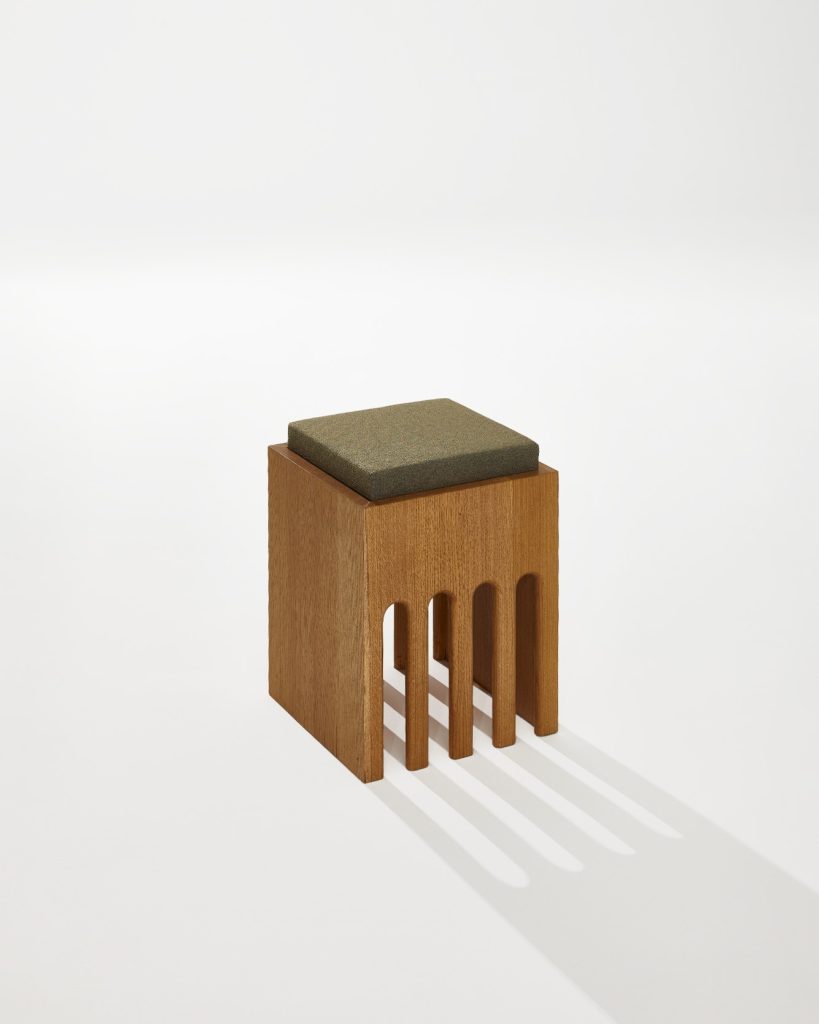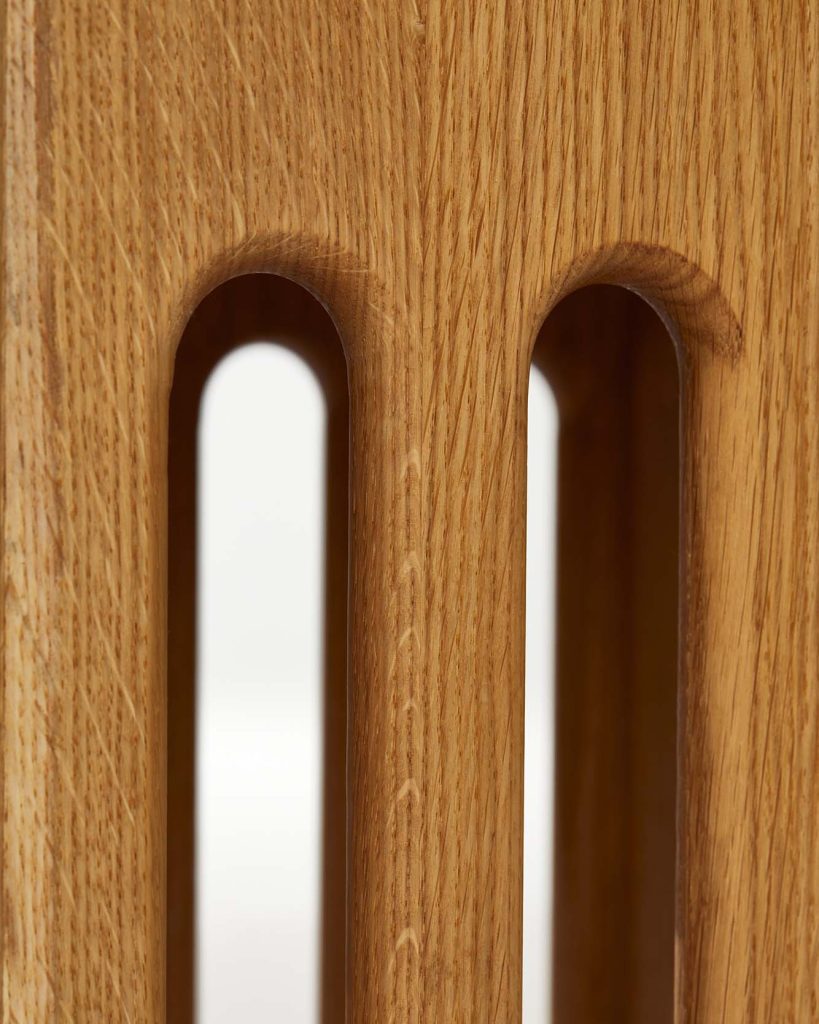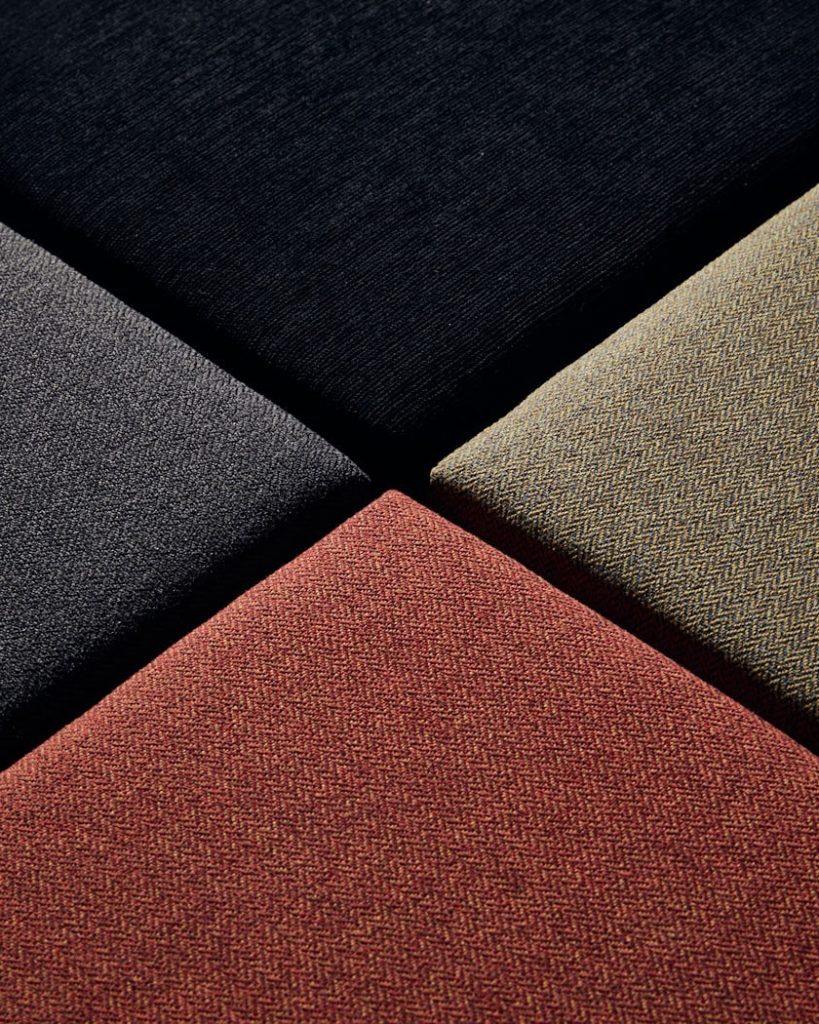 ZEHNFINGER Stool
950,00

€
Delivery time: 5-7 days*
ZEHNFINGER combines originality, modern minimalism and sculptural furniture design. Slender arches, elegant proportions and symmetrical balance give the stool an aura of serene nobility. The colour scheme and vertical lines of the body, finger columns, oak grain and high upholstery radiate mediative clarity. As a design solitaire or combined with an upholstered bench, ZEHNFINGER brings the aesthetics of classical architecture into sophisticated interiors.
Choose Color

:

green melange
Product Details
Product Description

Inspired by the iconic arches of the Obidos aqueduct in Portugal, the ZEHNFINGER stool architecture surprisingly reinterprets monumental column architecture. In the exquisitely crafted solid wood corpus, 2 sides rhythmised by arches contrast with 2 closed sides. Depending on the incidence of light, column shadows wander through the room. The comfortable, hand-sewn fabric upholstery is firmly anchored in the corpus. Quality in detail and time-honoured design make the ZEHNFINGER stool a beloved companion for life.

Available Colors

Oak / green melange
Oak / red melange
Oak / anthracite melange
Black stained oak / black

Materials

Oiled oak, from ecologically responsibly managed forests. 2-colour melange wool fabric in fishbone design, lightfast and eco-certified

Dimensions

H x W x D: 50 x 36 x 36 cm
Weight: 11 kg

Availability

There are 50 numbered pieces per colour available worldwide. A signed certificate of authenticity is included with every order.

Downloads

Please reach out to [email protected].

Delivery

* for deliveries within Germany, delivery times can be found on our Shipping Information page. This item will be shipped as a DHL parcel.