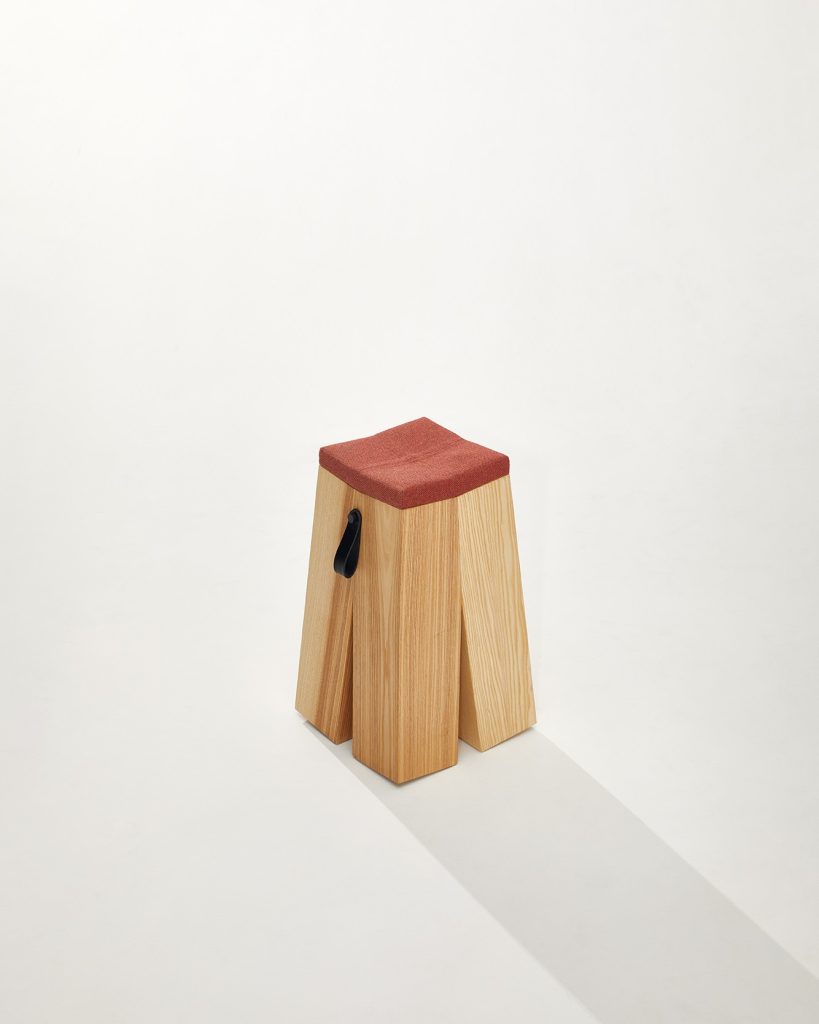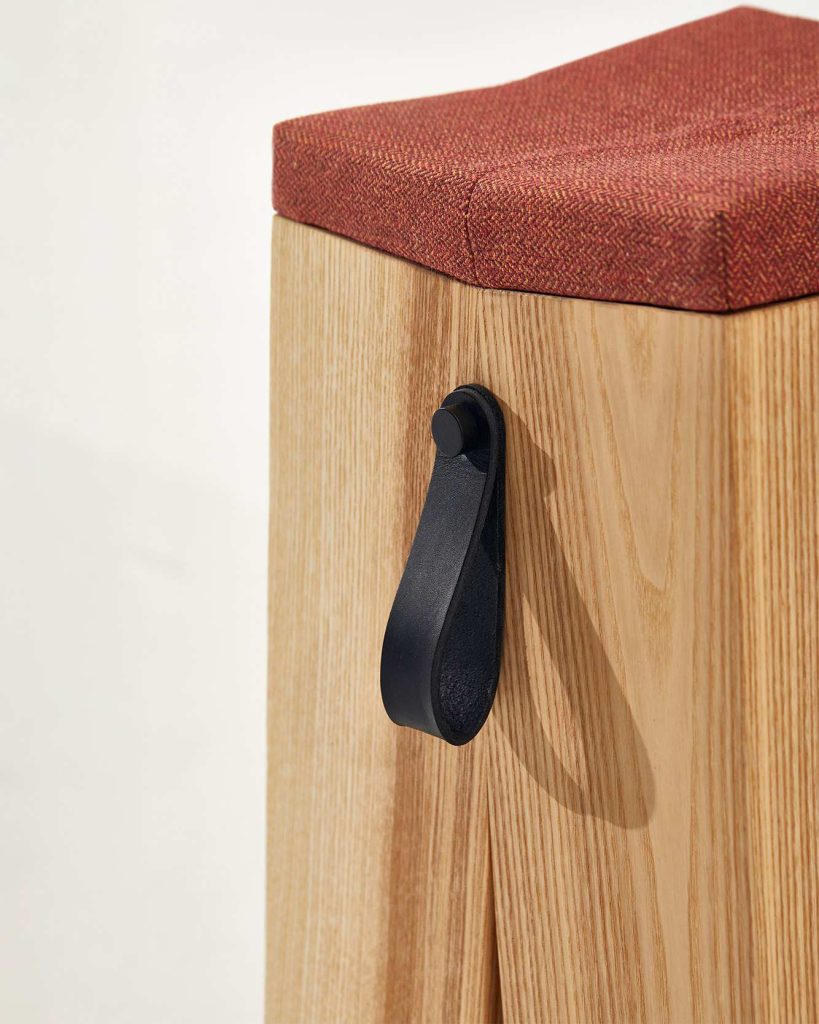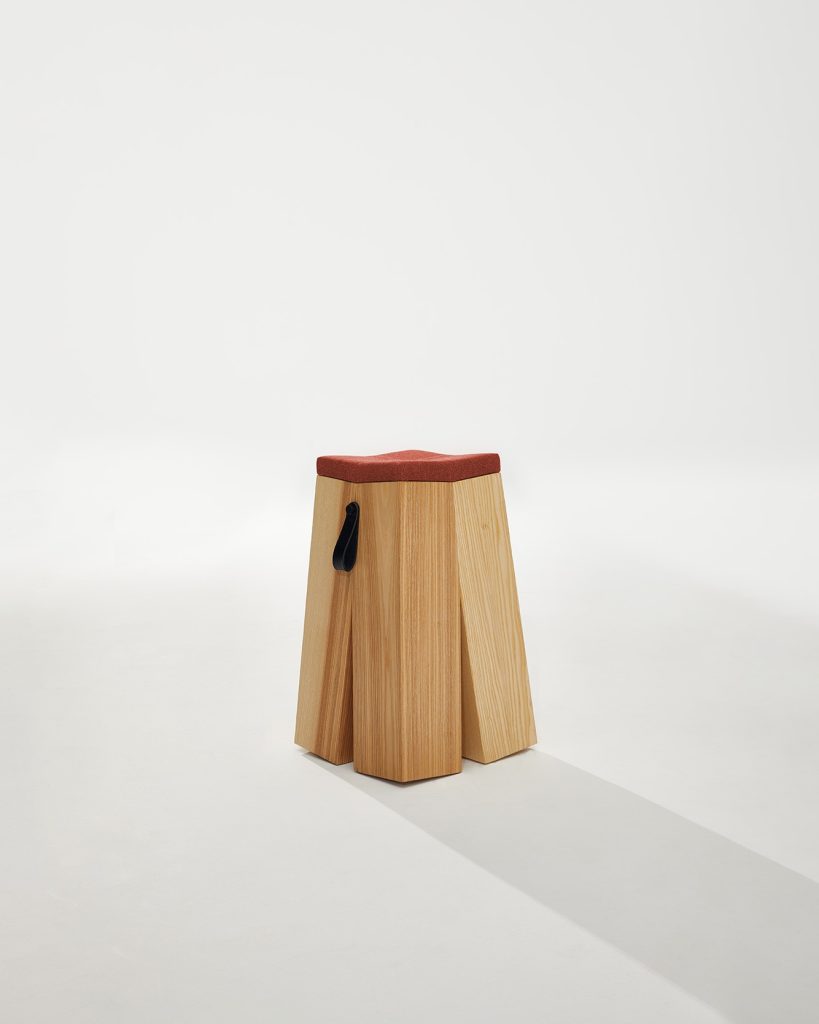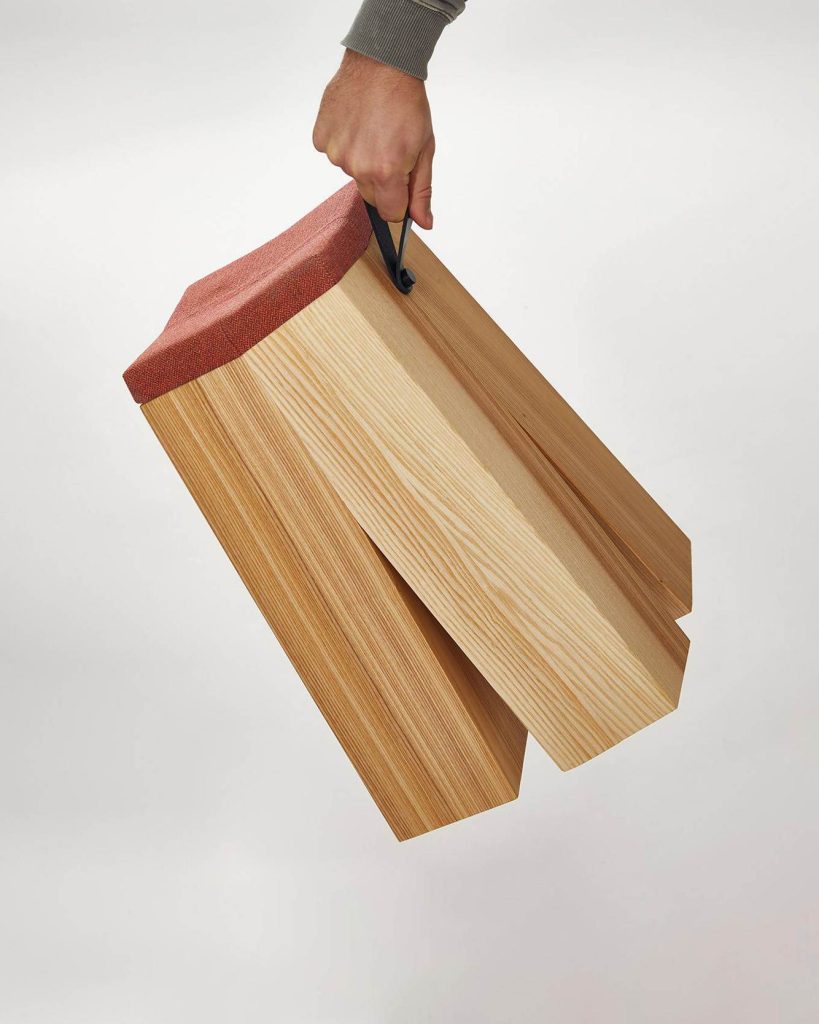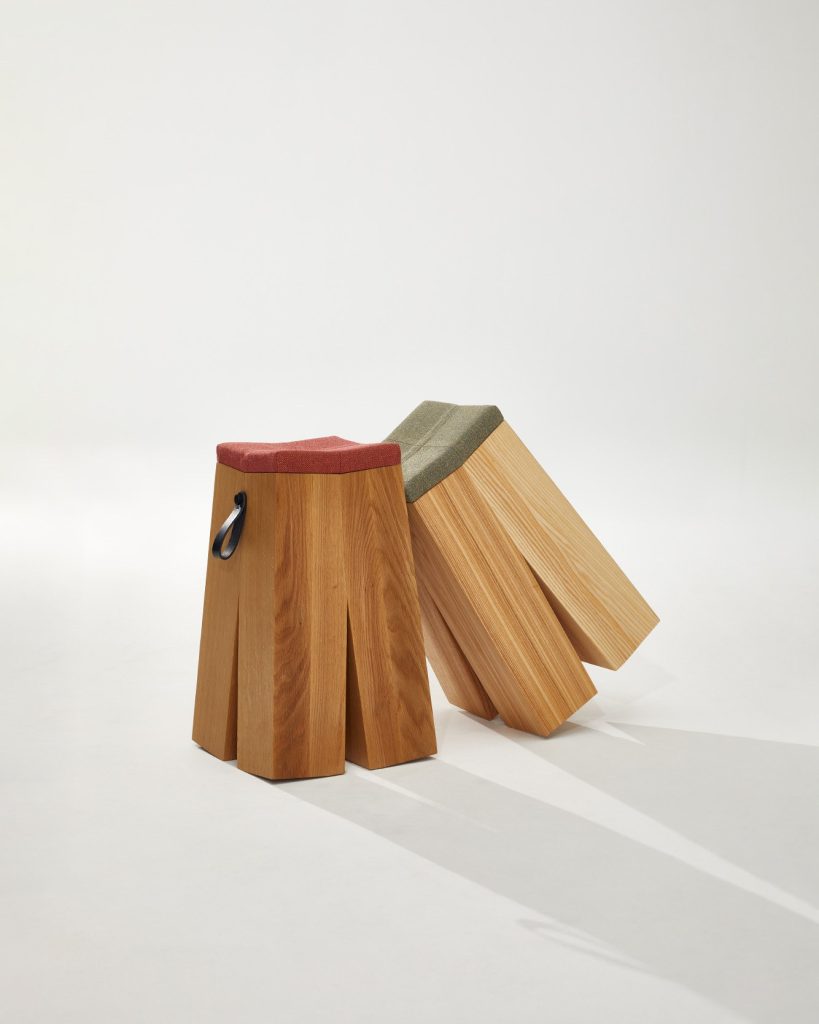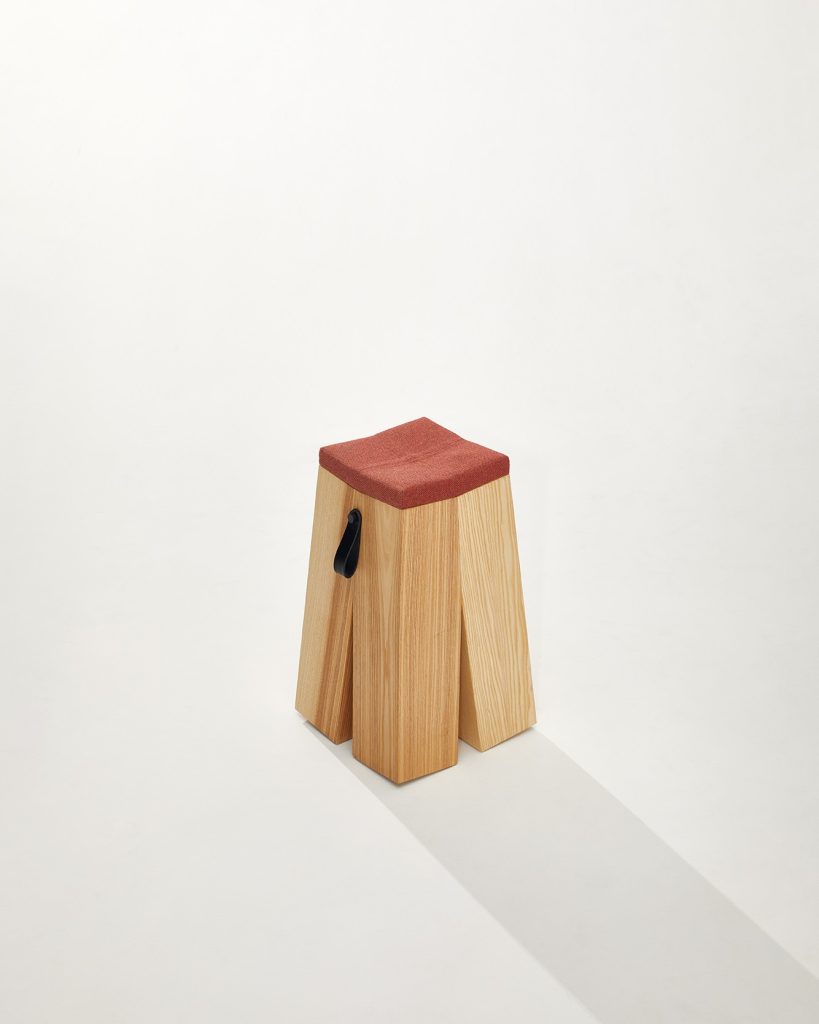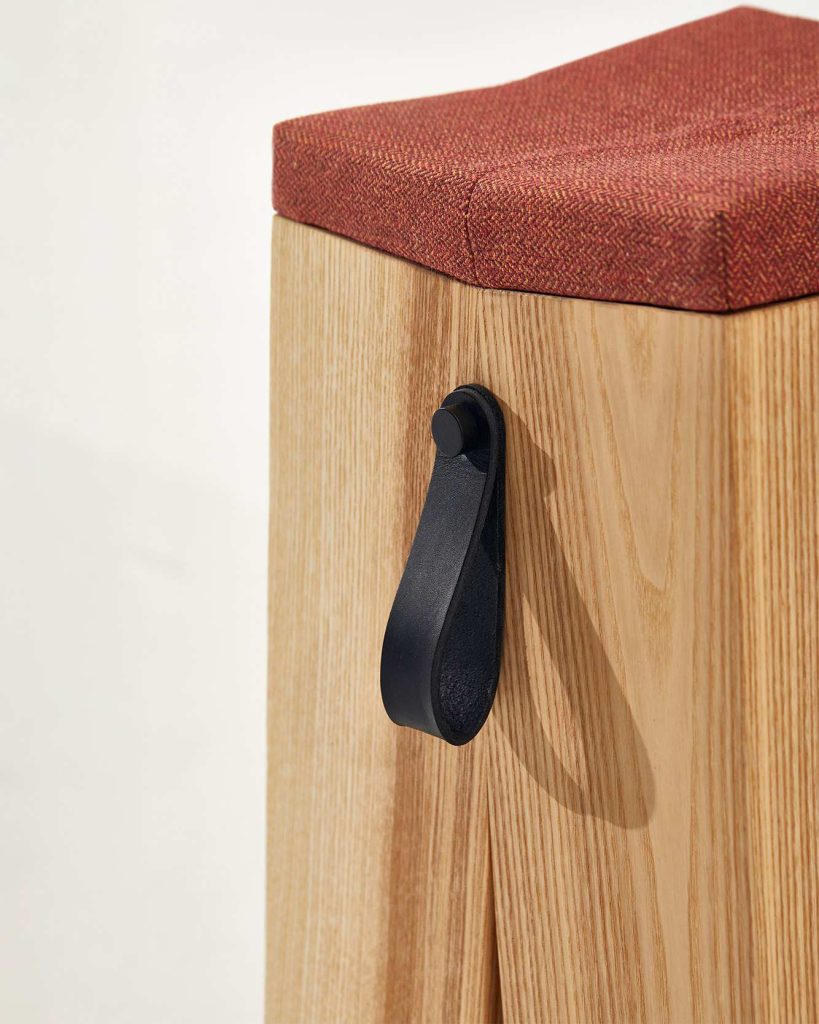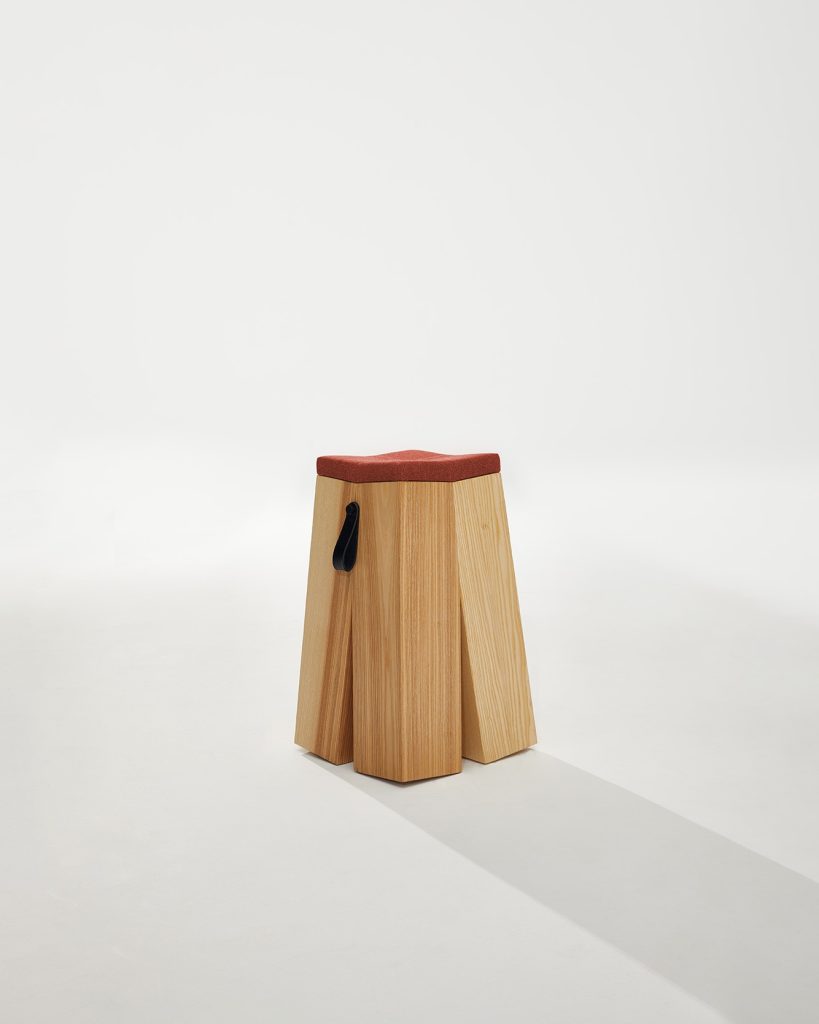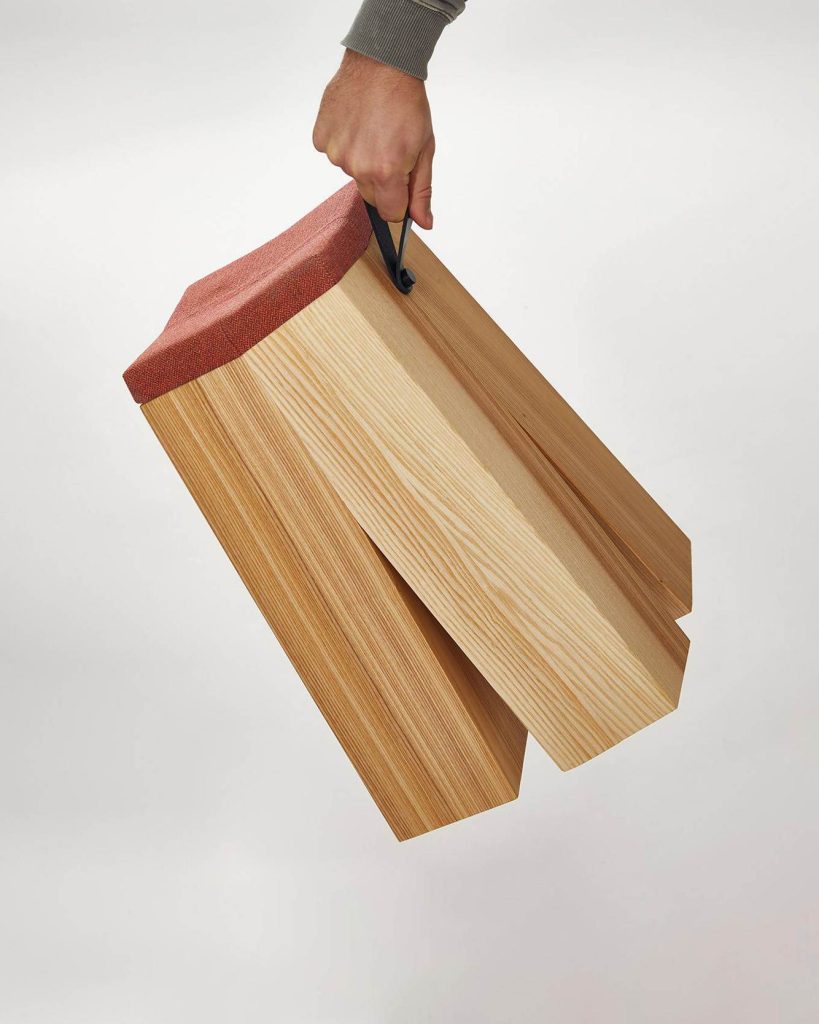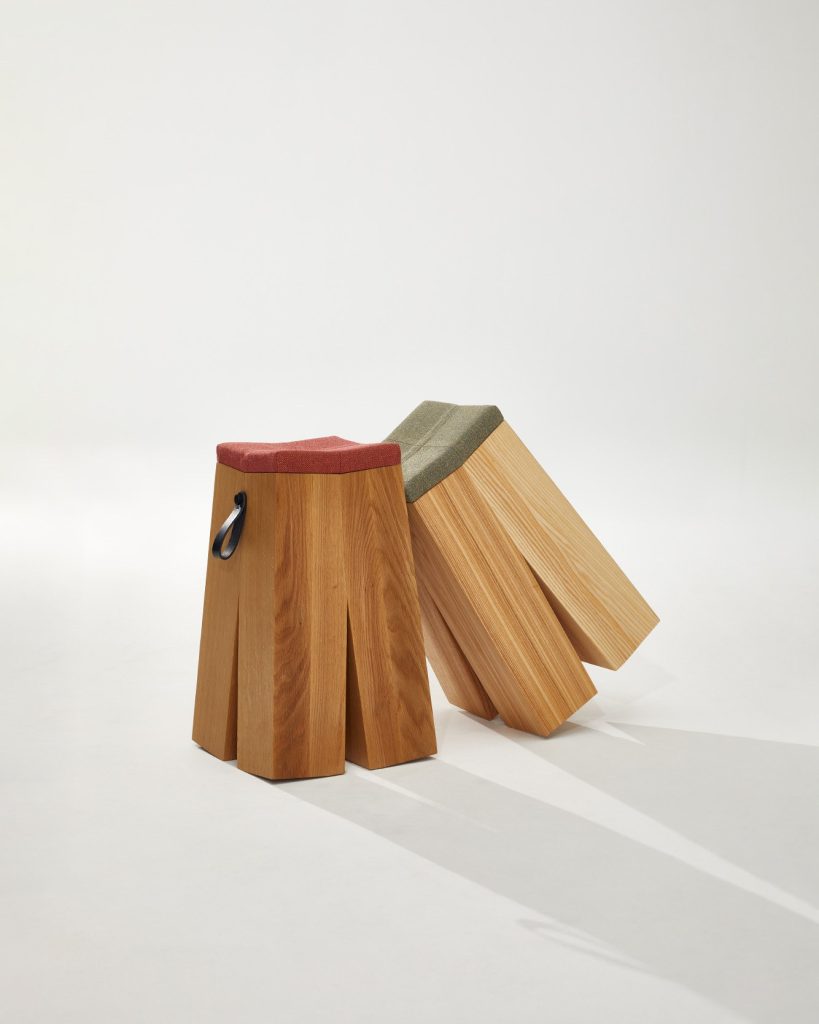 HAPPENS Stool
780,00

€
Delivery time: 10-14 days*
Choose Color

:

red melange
Product Details
Product Description

The coincidental constellation of squared timbers leaning against each other at an angle reminds the designer of the revolutionary inclined twin towers Puerta de Europa by P. Johnson and J. Burgee in Madrid. HAPPENS upholstered stool is the result of playing with the concept of inclined towers. 4 sloping, skilfully legs create a stable seat on the hand-sewn fabric upholstery. fabric upholstery. The leather handle, firmly anchored in the solid wood, allows the weighty stool sculpture can be easily carried through life.

Available Colors

Ash / green melange
Ash / red melange

Materials

Oiled ash, from sustainable forestry operations in the German low mountain range.
Seat pad: 2-colour melange wool fabric in fishbone design, lightfast and eco-certified (100% polyester, Trevira CS).
Hand strap: Leather handle, full-grain, vegetable-tanned and dyed through.

Dimensions

H x W x D: 49 x 29 x 29 cm
Weight: 19 kg

Availability

There are 50 numbered pieces per colour available worldwide. A signed certificate of authenticity is included with every order.

Downloads

Please reach out to [email protected].

Delivery

* for deliveries within Germany, delivery times can be found on our Shipping Information page. This item will be shipped as a DHL parcel.